Here you will learn about the main aspects of SnipNotes. For more information, have a look at the complete feature list, the FAQ or contact me directly.
SnipNotes lets you do more than just write down notes. Every note is automatically categorized into one of the following content types: Phone number, email address, website, location, regular text or image. SnipNotes will show you useful information depending on the content, e.g. a little map of a location or the URL of a website you copied some text from. Each content type comes with a set of actions, which you can call from the main app, the notification center widget and even partially from the watch app. For example if your note contains a phone number, you can call it directly or send a SMS. You can view addresses in Apple Maps or Google Maps, open websites in Safari or Chrome and send emails with Mail or Google Inbox just to name a few. There are currently over a dozen actions available (see feature list).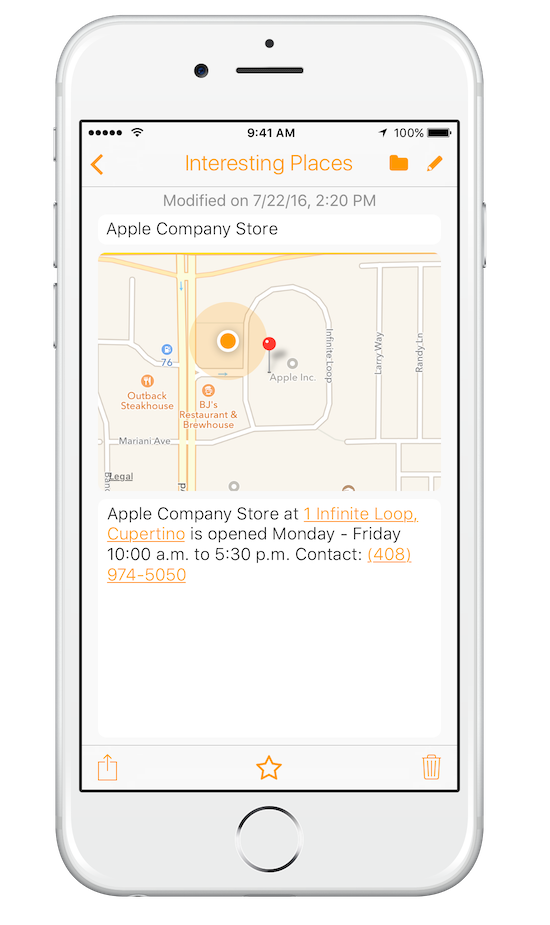 Intelligent notes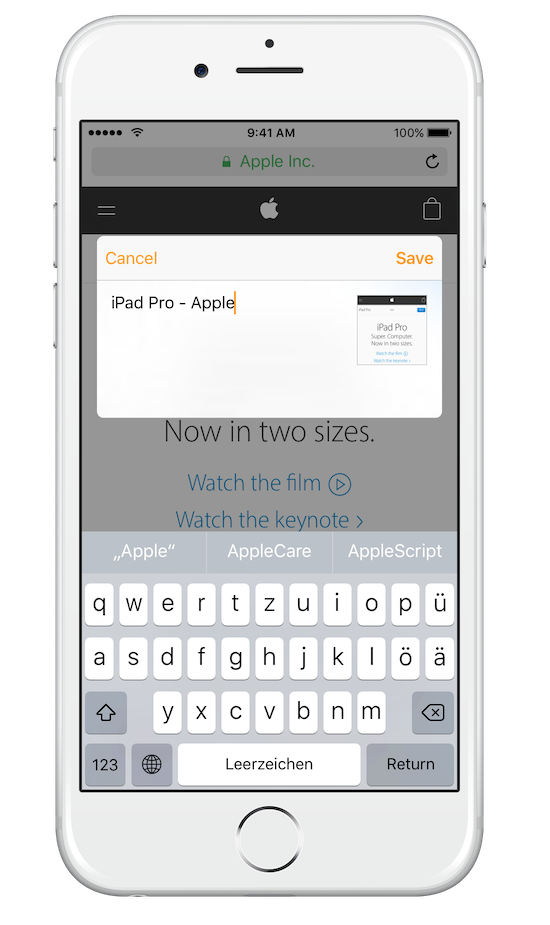 Add new content
SnipNotes makes it easy to save new notes anytime, wherever you are. You have the following options:
Swipe down notification center to reveal the SnipNotes widget. Here you can quickly save anything on your clipboard, your current location and quickly access the main app.
SnipNotes integrates into the share menu of many apps. This way you can e.g. save a website URL in Safari or an address from Maps.
You can enter your own text, dictate notes and add images from camera or your photo library.
SnipNotes for Apple Watch allows you to dictate notes as well as save your current location. You can also append text to existing notes or replace their content.
Use your notes everywhere
SnipNotes can assist you while you are using other apps. Pull down the notification center to reveal the SnipNotes widget. Here you can quickly add new notes and access your collection. Tap on a note to copy it back into your clipboard. Use actions to call phone numbers, open addresses in Maps and so much more. This works from wherever you are, even from the lockscreen. On homescreen you can search through your notes with Spotlight search. And on iPad you can run SnipNotes side by side with another app with splitscreen multitasking.
SnipNotes uses secure iCloud synchronization to keep your notes up to date on all your iOS devices. Your notes are always available offline. SnipNotes runs natively on Apple Watch, so you can also use it while your iPhone is out of range. And if you are using a Mac, SnipNotes will have you covered soon. Sign up to the newsletter and be the first to know when SnipNotes for macOS becomes available!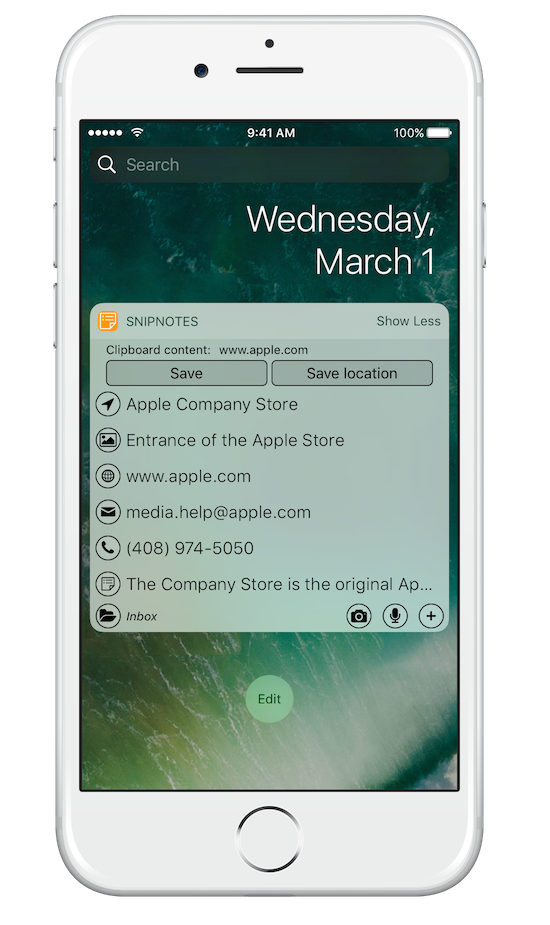 Access to your notes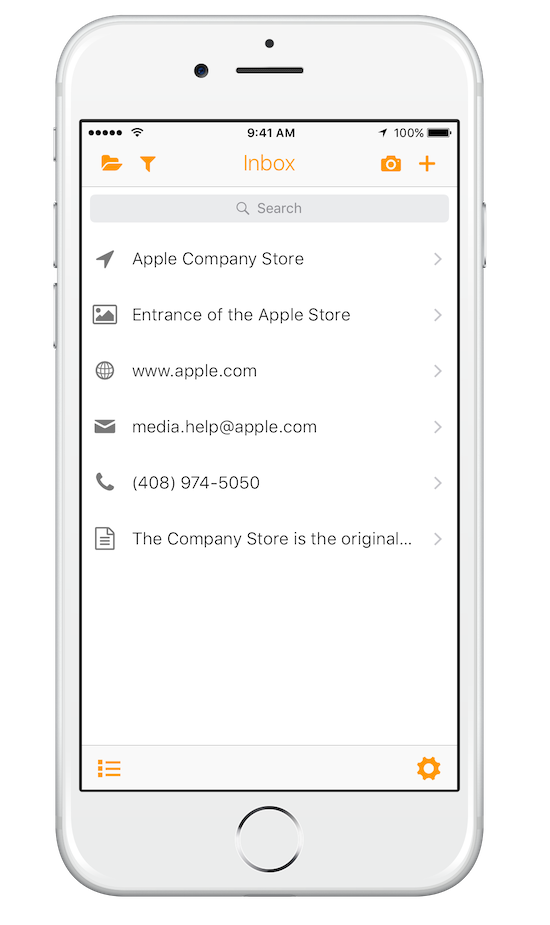 Powerful organizer
SnipNotes combines the simplicity of a clipboard manager with a full-featured note-taking app. You can favorite notes to keep them always at the top of your list. Filter your notes by content and creation date or create your own categories. Merge multiple notes into one. If you are looking for something specific, you can use the search bar. And to keep private things private, add a passcode or use Touch ID to protect your notes.
Inside the settings menu you can configure SnipNotes to suit your needs. Enable new actions or disable existing ones. Activate auto import to save the contents of your clipboard every time you open up the app or the widget. There are over a dozen settings available, which unlock additional functionality and are the result of over two years of active development and countless user feedback requests.