SnipNotes
Your Clever Notebook for iPhone, iPad, Mac and Apple Watch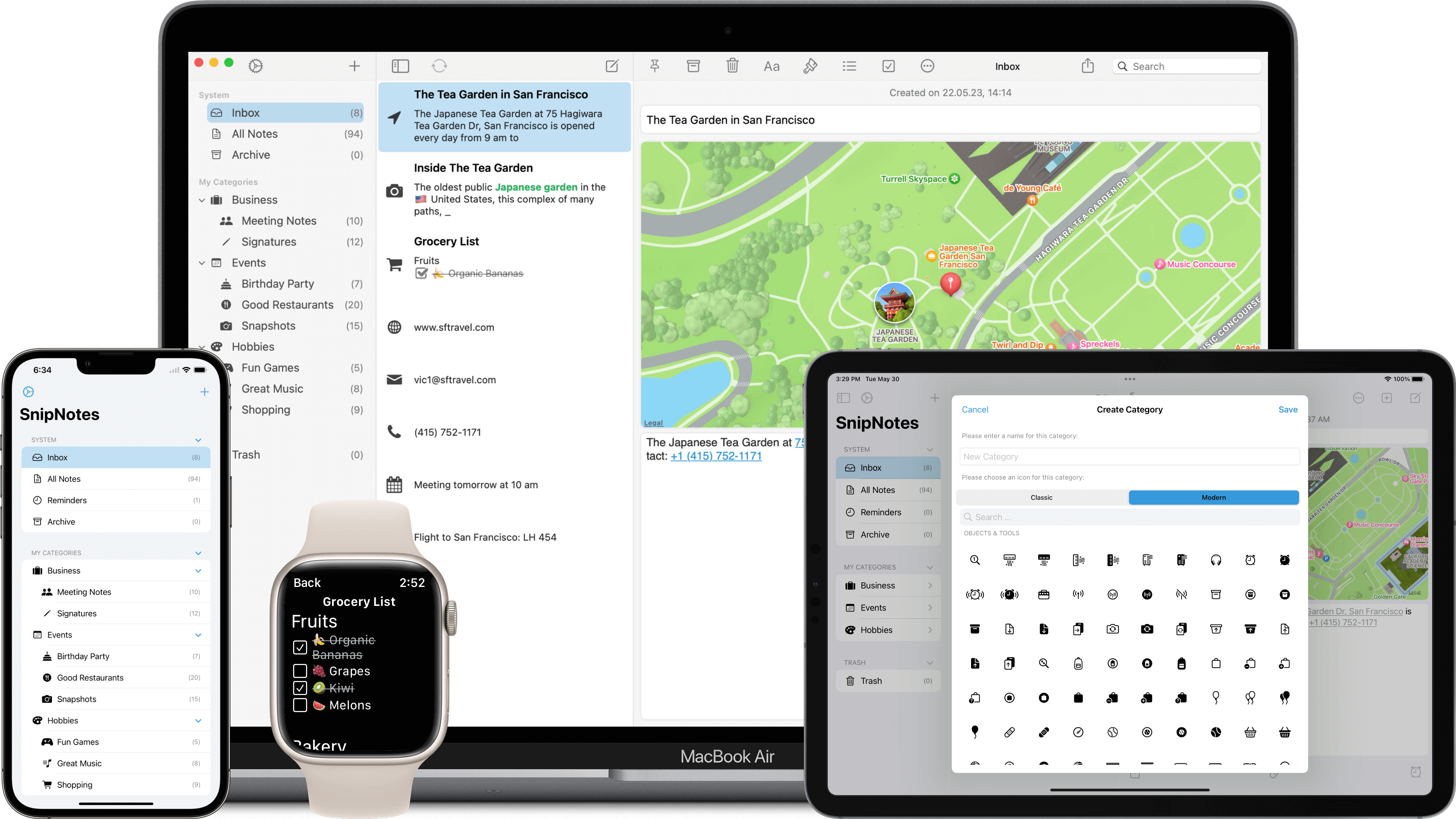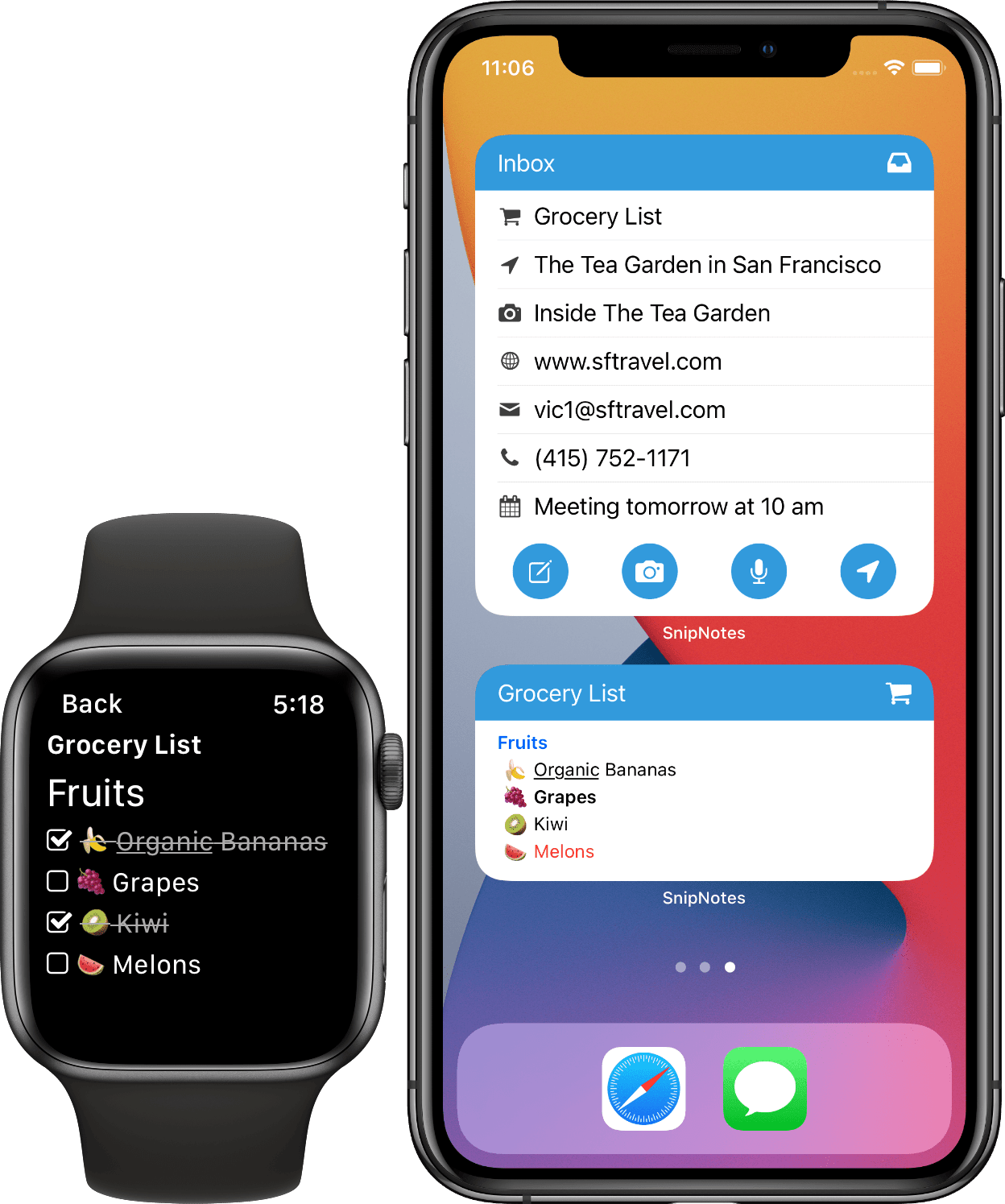 I have looked all through the App Store for apps that will dictate notes from the Apple Watch – and I mean reliably and accurately. Many well known names out there but they do not do this well. Clean, intuitive ui and will gladly pay the price for this. Thanks to the developer.
App Store Review
Great app. Killer feature is having an Inbox "landing page" you can use to see unfiled notes and act on them. So much more useful than Apple Notes with that. For it to completely replace Apple Notes it needs to accept pdf attachments, and needs to permit folders inside folders.
App Store Review
Create Notes Your Own Way
SnipNotes lets you quickly capture new ideas on all your devices. Dictate notes with Siri, save content from websites and add text or images with drag and drop. SnipNotes can also automatically save your clipboard and even remember your current location.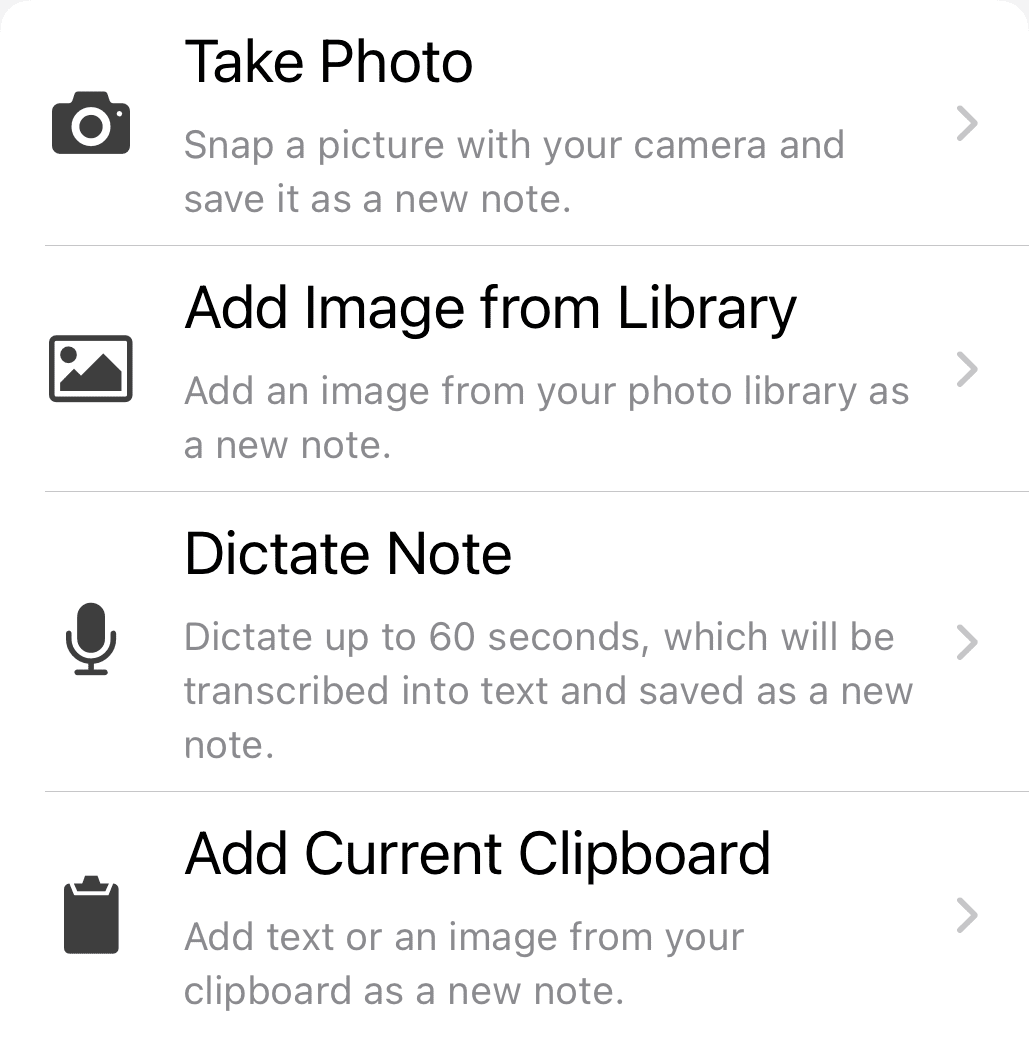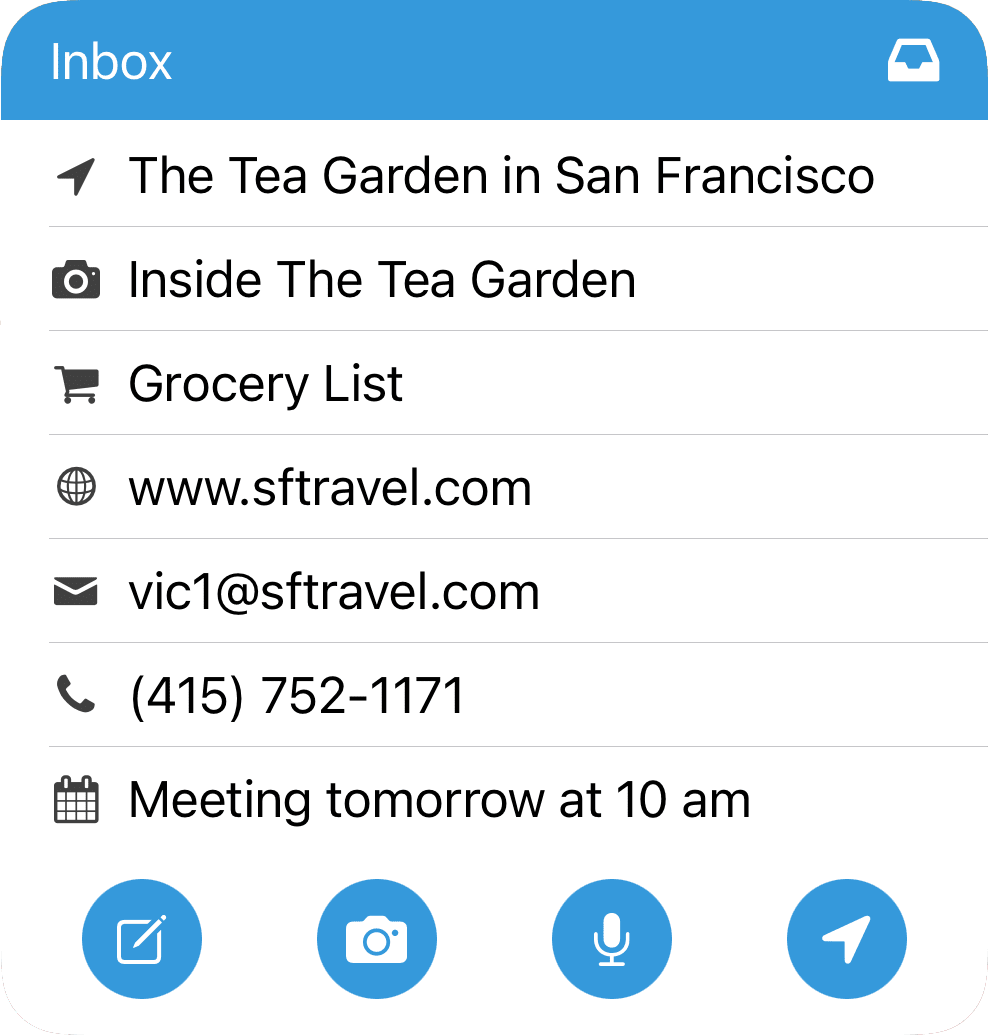 Quick Access From Anywhere
SnipNotes keeps your notes in sync on all your devices. You can create a new note on your Watch and read it later on your Mac. Or vice versa. Access your notes right from the home screen with the powerful today widget. You can use Siri to open, read and create notes for you. Your notes are also available offline on all your devices.
Intelligent Actions Will Save You Time
SnipNotes saves you time with its intelligent actions: Create new calendar events from within your notes or quickly navigate to an address.
Swipe on a note to perform quick tasks: Archive, copy or pin a note to the top of your list.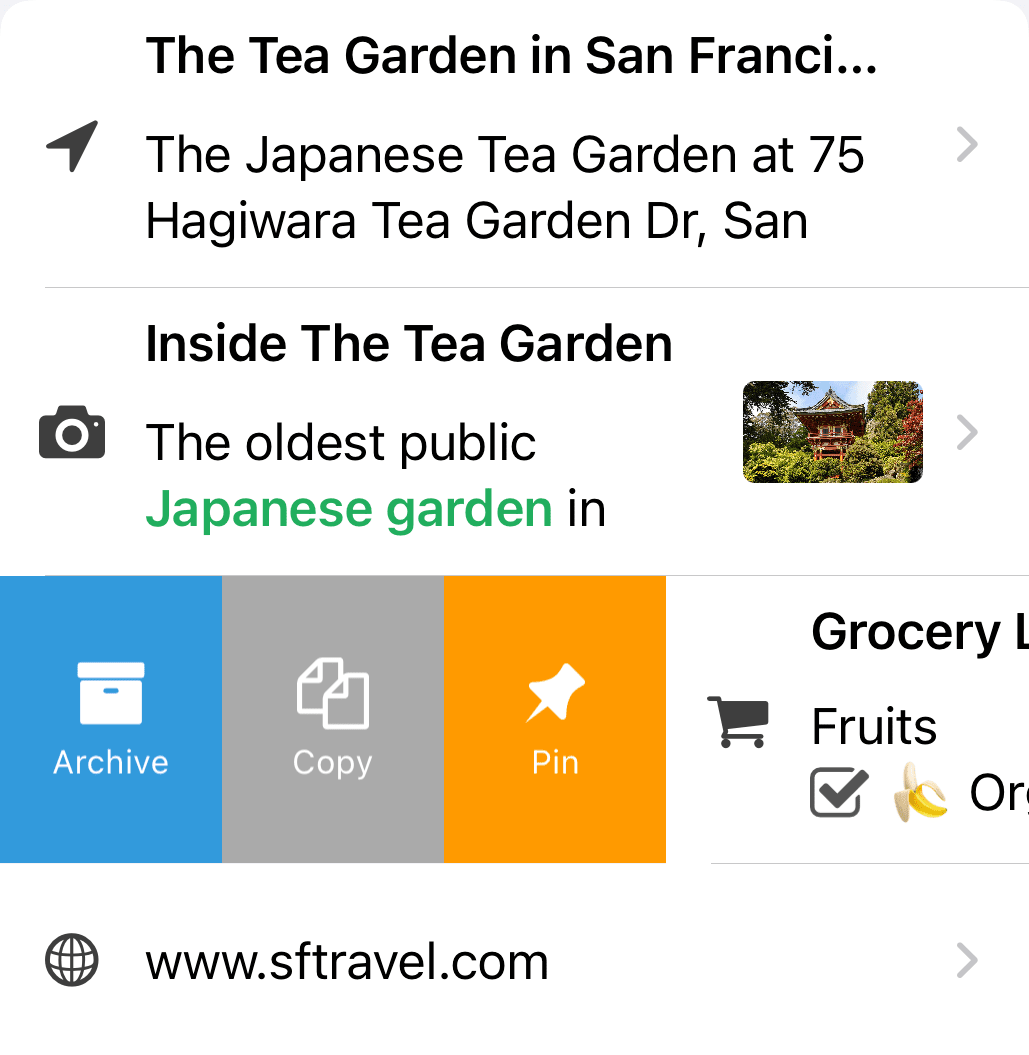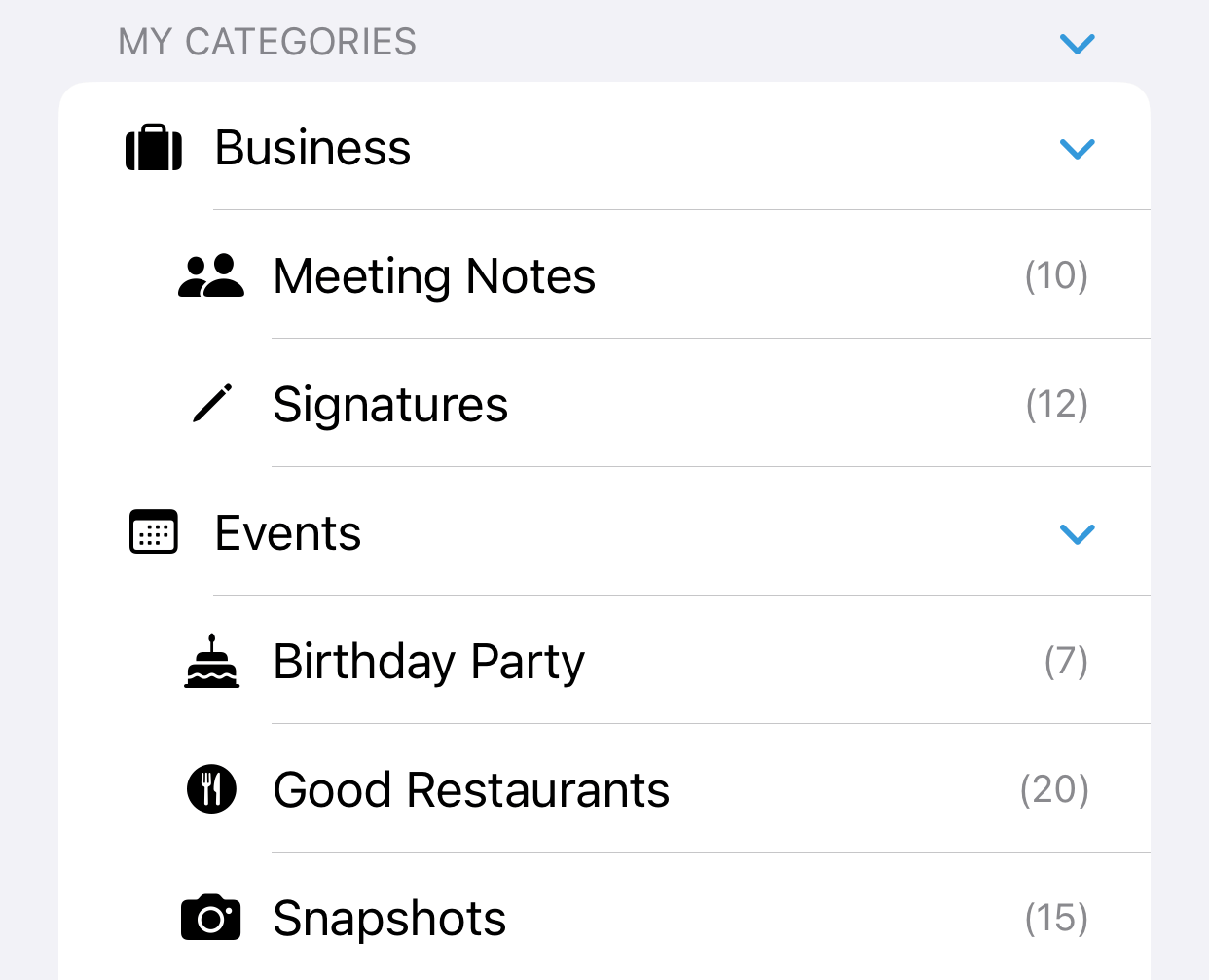 Always Keep Track Of Your Notes
SnipNotes keeps you organized with an inbox, an archive and multiple levels of categories for your notes. The flexible search will highlight results. You can select multiple notes and move them into another category, merge, export or delete them in one go. SnipNotes also keeps your notes secure with a passcode and Touch ID / Face ID.
SnipNotes Matches Your Taste
Notes can be styled with a variety of formatting options (lists, colors, headlines and much more). Customize your notes with a big selection of glyphs for easy recognition. SnipNotes also provides ten different color schemes and a dark mode.