Thank you for your interest in testing SnipNotes. You can download the app down below and use it right away. If you also use SnipNotes on iOS devices and have turned iCloud on, your notes will be synchronized automatically. There is a "Send feedback" entry in the "Help" section of the menu bar, which you can use to send me information on bugs, requests, questions or just your opinion. The app will notify you automatically on launch as soon as a new beta update is available.
Notice: In order to see the widget, you have to launch the app from inside your applications folder.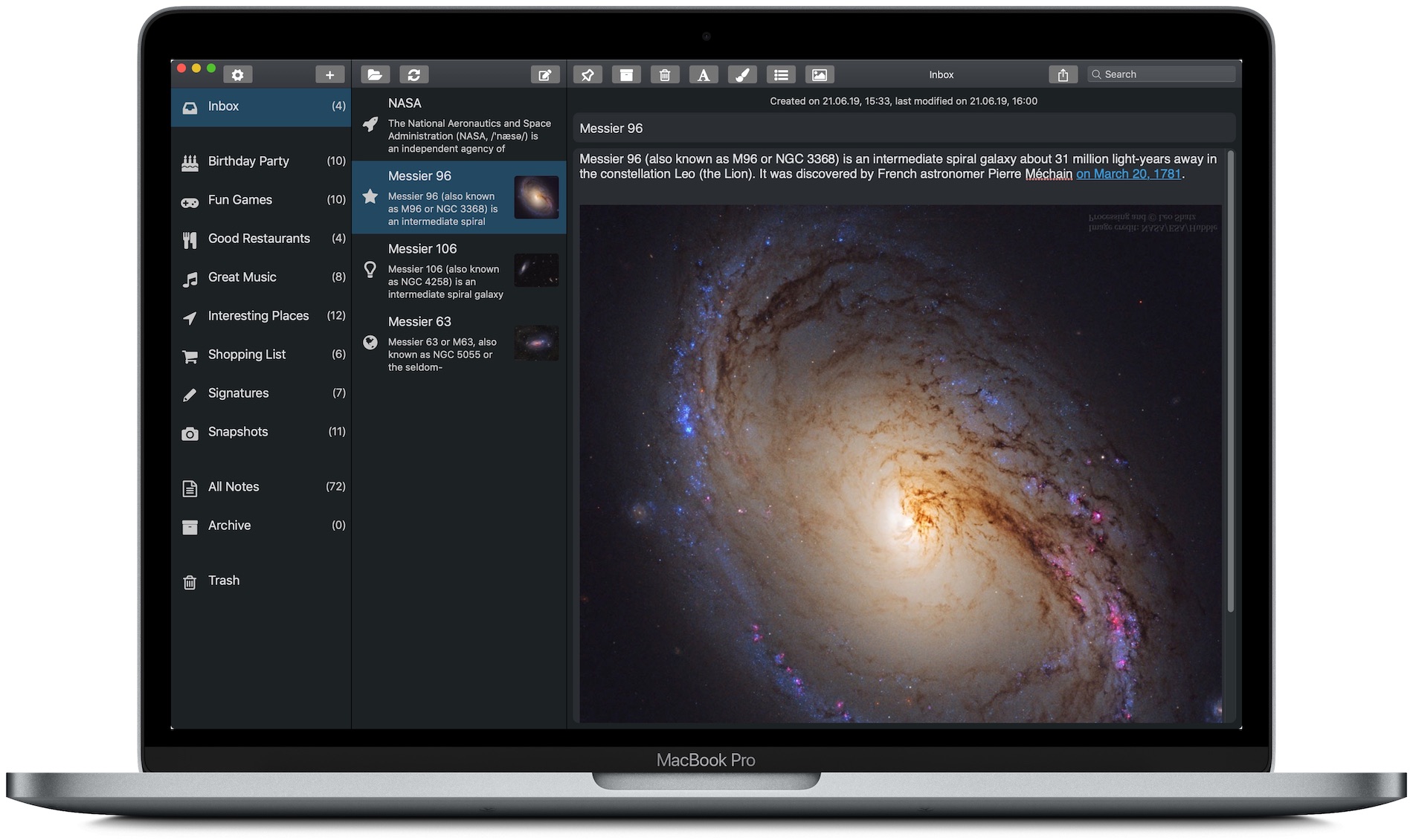 Important: Requires macOS High Sierra (10.13) or newer
What's New in SnipNotes 3.2
Welcome to the SnipNotes 3.2 beta test! This update adds a single, but highly requested feature: You can now create checkboxes inside your notes.
You can create checkboxes from the toolbar or by writing markdown syntax, e.g. "[x] My Checkbox"
SnipNotes automatically creates additional checkboxes for new lines. Press the return key twice to escape this logic
You can select multiple lines and use the checkbox button to create several checkboxes at once
Checkboxes are displayed on Apple Watch, but cannot be toggled. This is a limitation of the watchOS technology that SnipNotes currently uses. I plan to rewrite the Watch app in an upcoming update to overcome this limitation
Thank you very much for testing! If you have suggestions or encounter an issue, please let me know.