I'm happy to release SnipNotes 4 to all users on the App Store today: A major new update that refines and modernizes the app in many ways.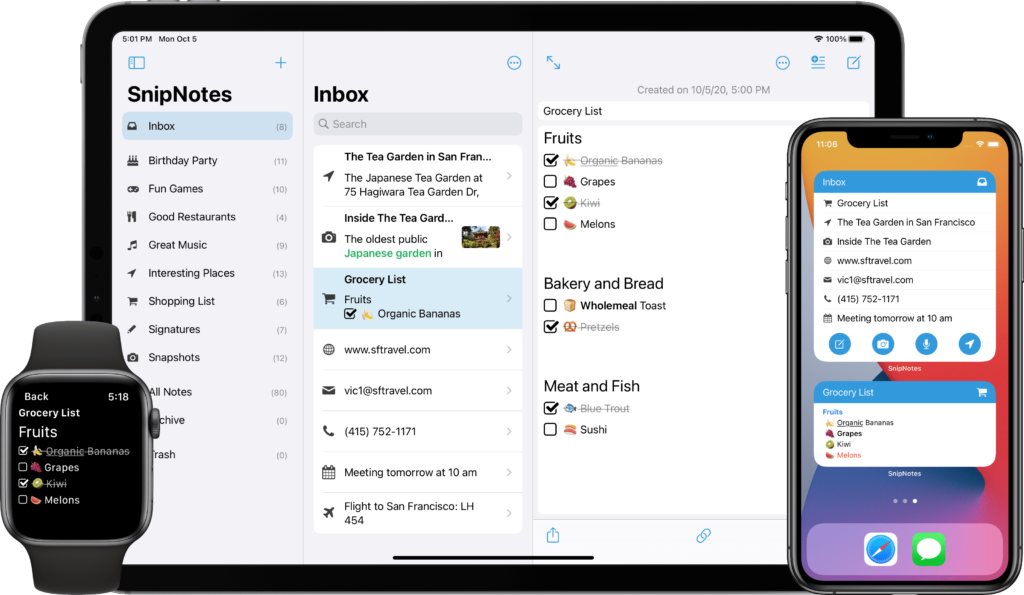 Improved Layout and Navigation
One of my main goals in developing the new update was to make the app more accessible and easier to use. The category list is now an integral part of the navigation structure. This means that you can swipe from the left side of your screen to reveal it. On the iPad, SnipNotes now uses a three-column layout, which makes it much easier to switch between categories and drag & drop your notes.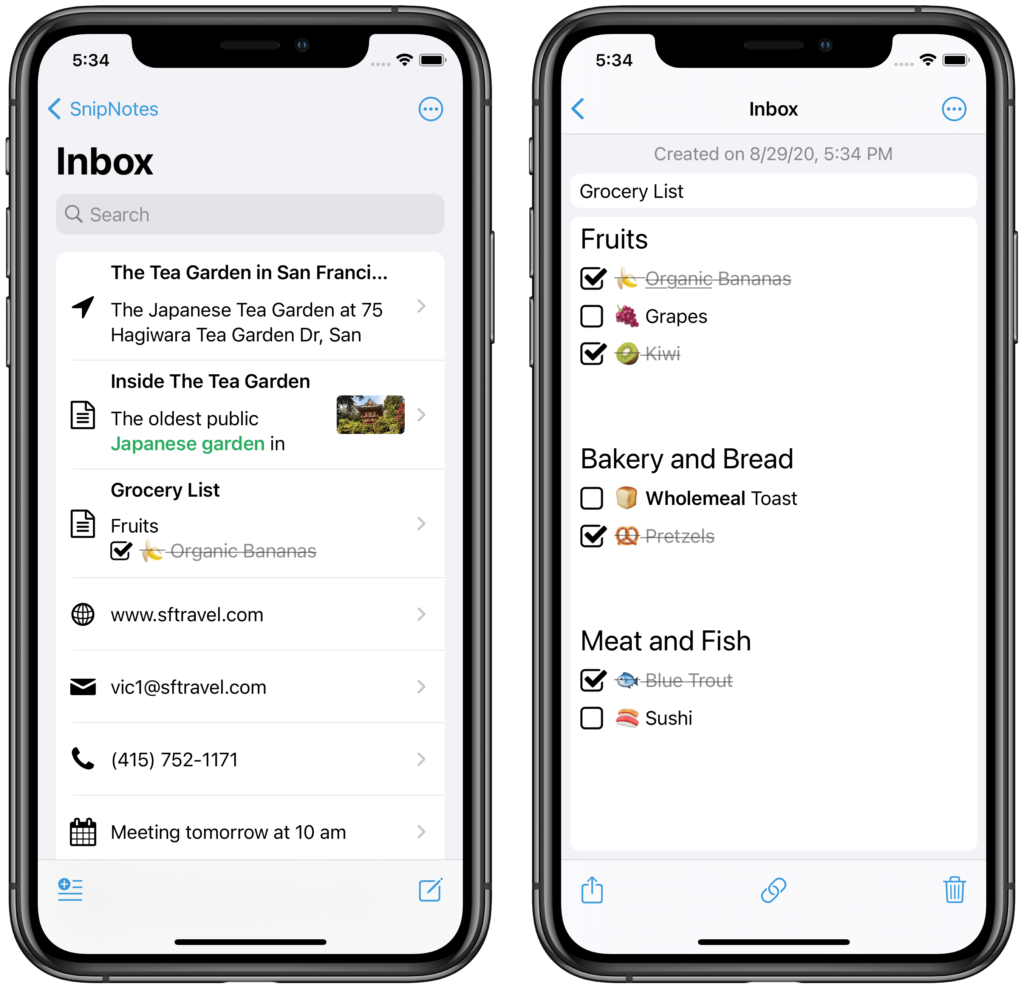 Design Improvements
The design of SnipNotes has hardly changed in recent years. This made the app look a bit outdated in some areas. The new update fixes many of these issues. SnipNotes now has a more modern look and uses UI elements from iOS 13 and iOS 14, like large navigation bar titles and indented tables. There are new date pickers, color pickers, and image pickers available. The color schemes have also been revised and integrates better with iOS. Even the app icon has a new design.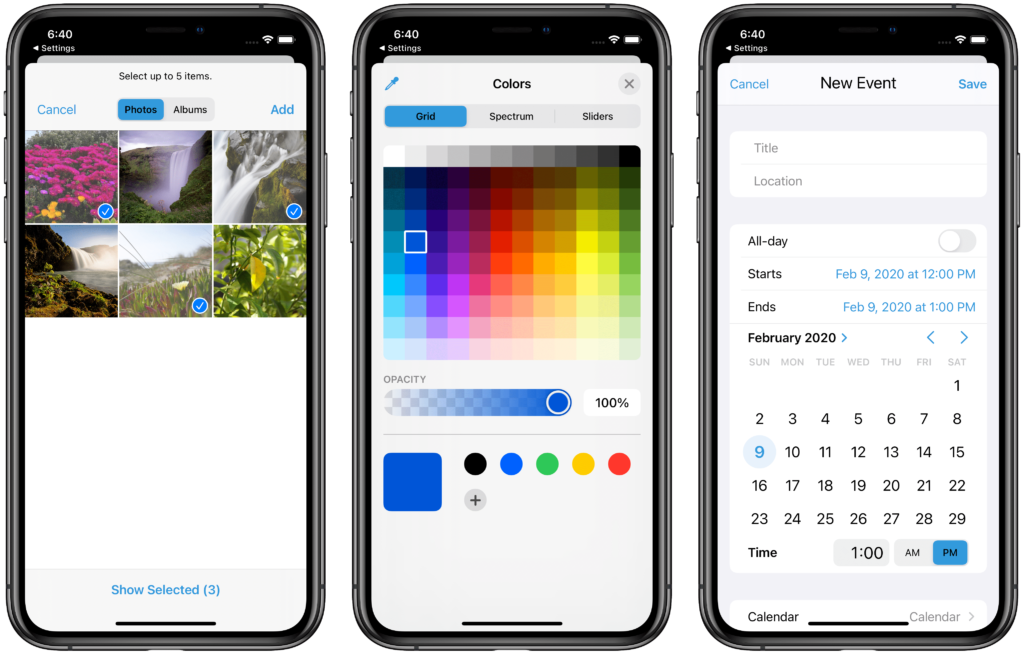 Widgets
One major feature of iOS 14 are the new widgets. SnipNotes offers three different types of widgets:
Show the notes of a single category
Show a single note
Access shortcuts for creating new notes, e.g. camera or dictation
You can place multiple widgets of each type on your home screen and configure them to show different categories and notes.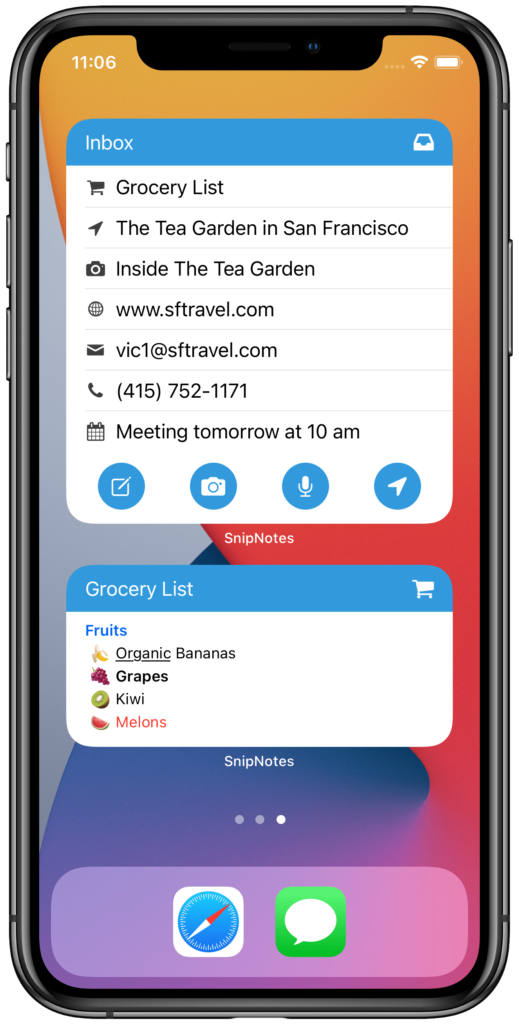 Context Menus
You can now hold down notes and categories to access frequently used actions. For example, you can copy notes to the clipboard or move them to another category.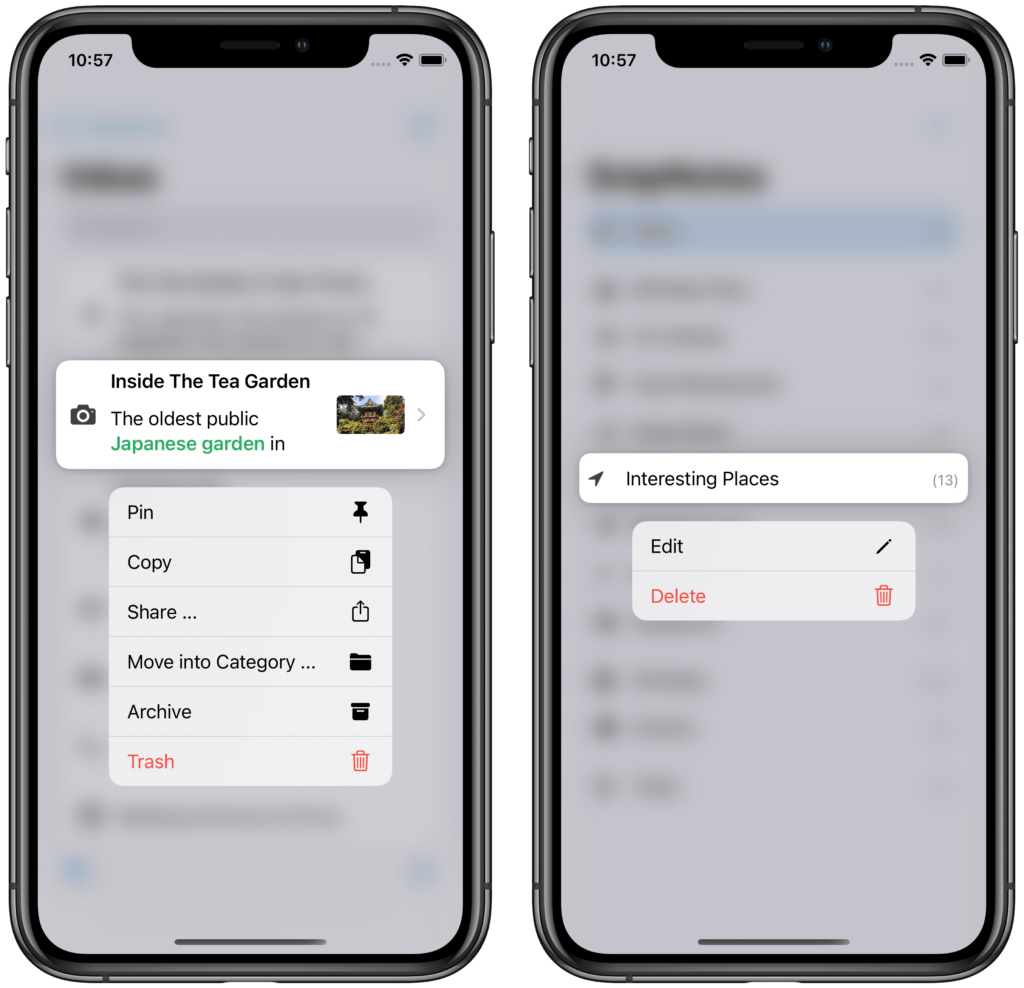 Improved Trial
Last but not least, a positive change for new users: Until now, SnipNotes could be evaluated free of charge for seven days. After this period, a one-time purchase was required to enable further usage of the app. In the new version, the full set of features can still be tested for seven days. After that, you can continue to use SnipNotes with limited functionality for free. Some features, such as iCloud synchronization and passcode protection, will be unavailable until activation.
Thanks for reading! I hope you enjoy these new features and improvements. If you do, please consider a rating or a review on the App Store (iOS / Mac). Thank you!