One of the most frequently requested features in SnipNotes is the creation of checklists, e.g. for shopping. I am happy to release this feature today as a free update.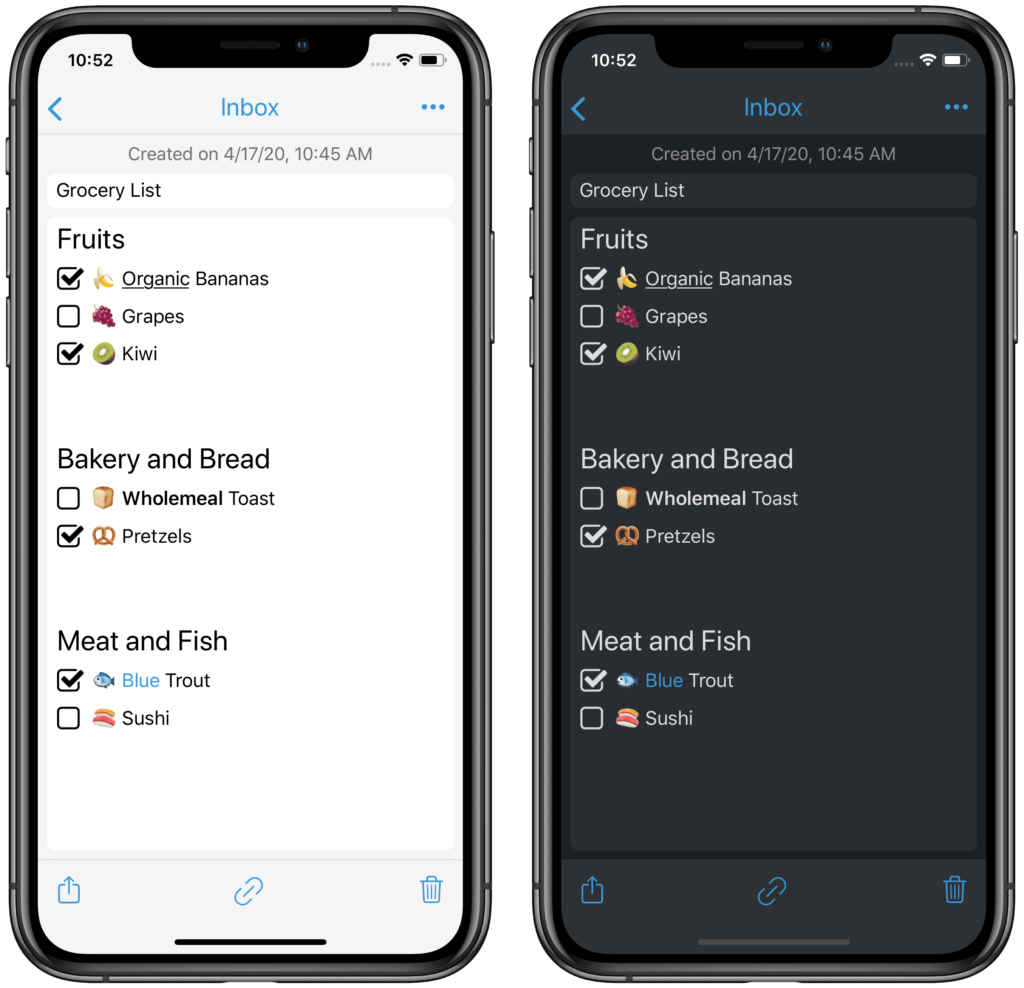 Similar to bullet point lists, checkboxes can be inserted into any existing note. Place the cursor at the beginning of a line and use the corresponding symbol in the formatting bar to add a new checkbox. Alternatively, you can also select existing text and convert (several) lines into a checklist.
SnipNotes assists you with creating checklists. After each line break, a new checkbox is automatically added. Press Enter a second time to exit this logic.
You can create and edit checkboxes on iPhone, iPad and Mac. Checkboxes are also displayed on Apple Watch, but cannot be switched. This is a limitation of the watchOS technology that SnipNotes is currently using. I plan to rewrite the Watch app in an upcoming update to work around this limitation.
If you enjoy this update, please consider a rating or a review on the App Store (iOS / Mac). Thank you!