"TipNotes" is a new series on this blog with useful tips & tricks on how to get the most out of SnipNotes.
SnipNotes shows a little icon next to each note based on its contents. If an icon is not suitable for your note or you're getting bored of all the same document icons, you can change it as follows:
On iOS
Open the note and tap on the three dots in the upper right corner
Select "Change Note Icon …"
Pick a new icon and hit "Done"
On macOS
Hover over the icon with your mouse cursor and click the little triangle icon
Pick a new icon and click on "Done"
Afterwards, your note list should look a lot more personal to you. 😉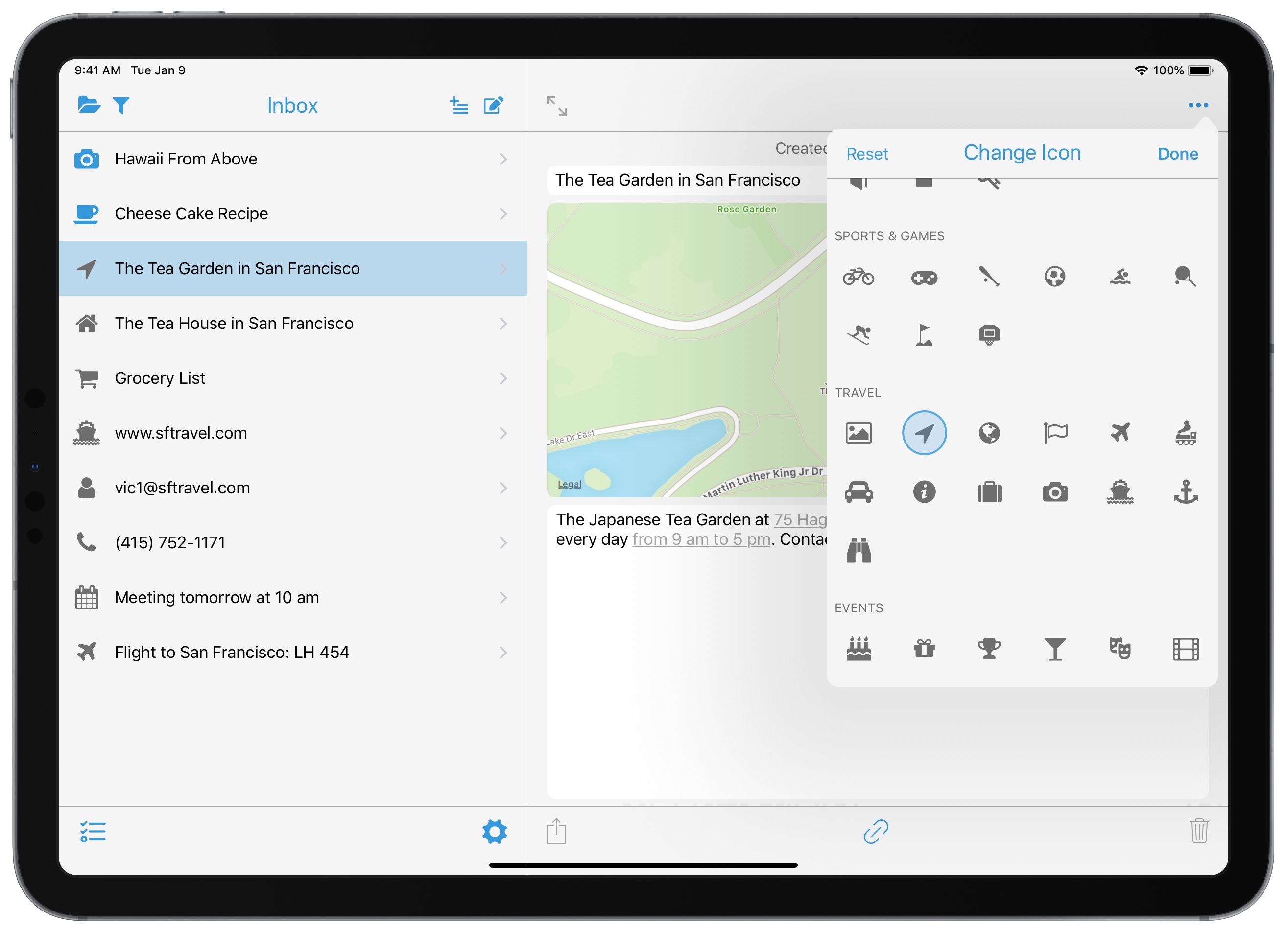 Like it? Please spread the word!