Over the past few months, SnipNotes has received a lot of updates with bug fixes, minor improvements, and a few new features. Since it is very easy to lose track of all the new additions, I want to give you a quick overview.
Apple Watch Improvements
The Apple Watch app got a major upgrade at the turn of the year, bringing some of the most frequently requested features. It is now finally possible to complete checklists right on your wrist. Images are shown inline at the correct position. Locations show a little map and the QWERTY keyboard of the Apple Watch Series 7 is supported.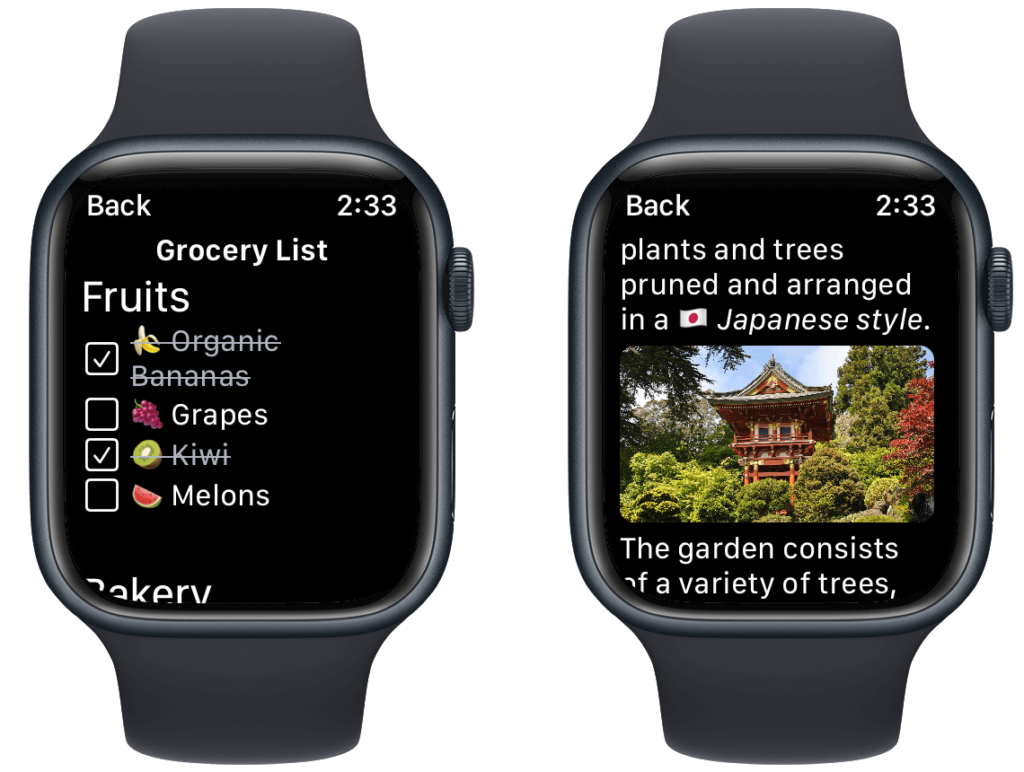 Export Improvements
The export functionality of SnipNotes was another big area of improvement in the past months. For once, it is now possible to export whole categories of notes by long-pressing or right-clicking on them. Notes with images are now exported as a ZIP archive. The full export (in the "Privacy" section of settings) will organize your notes in folders and does also include the archive.
Undo Button
iOS supports two ways for undoing changes in your notes: You can either shake your device or swipe with three fingers over the keyboard. Both methods are not very intuitive and prone to errors. To make it easier to correct mistakes and accidental deletions in your notes, there are two new buttons in the top bar: Undo and Redo.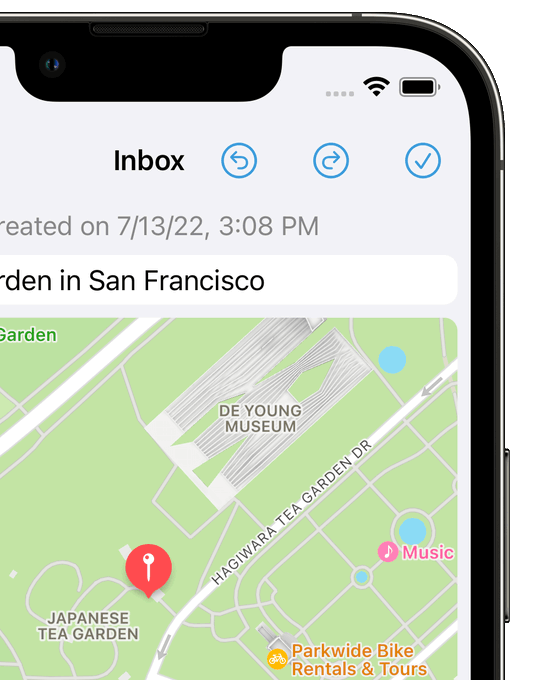 Add Timestamps to Your Notes
You can now insert the current date and/or time into your notes. Tap on the three dots button and select "Add Date or Time".
Improved Reminders
Reminders are a great way to stay on top of your tasks and get notified of important events. You can view all your notes with reminders by opening the "Reminders" section in the category list. SnipNotes will now show you the due date for each reminder and sort your notes accordingly. You can also long-press on reminders to edit or delete them quickly.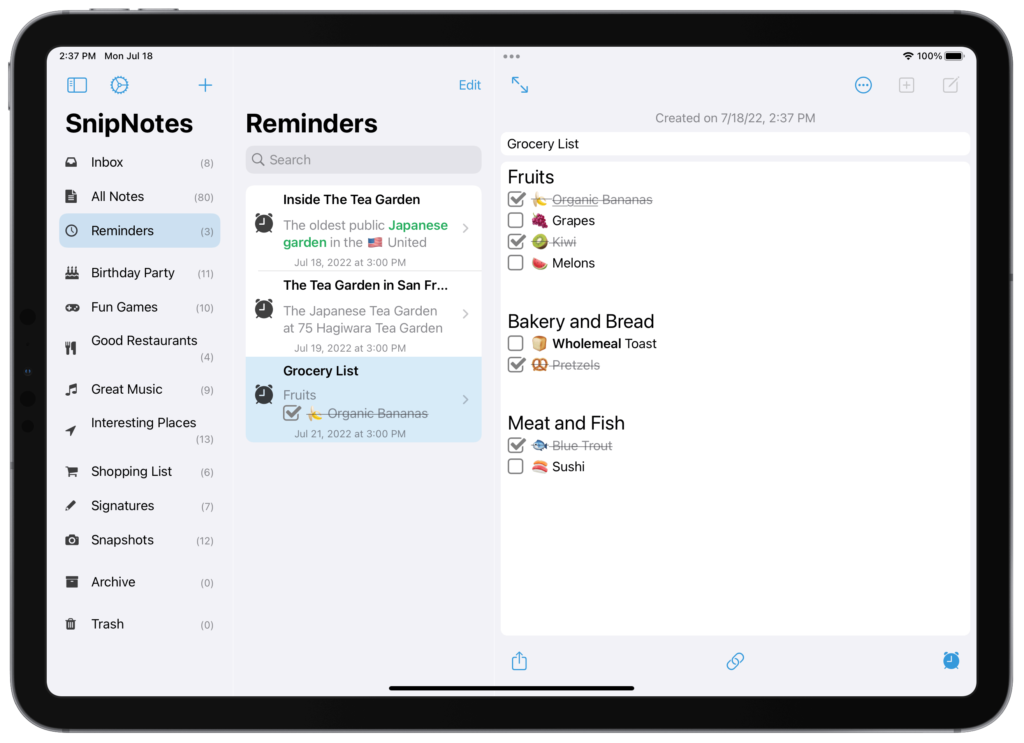 Miscellaneous
This was just a small selection of all the improvements SnipNotes has received in the past few months. Here are a few other notable mentions:
You can format your notes with a monospaced font.
Voice recordings no longer have a time limit.
You can insert document scans into your existing notes.
When you select text and tap the share button at the bottom, you can now choose to only share the selection or exclude it from your export.
When you merge multiple notes, SnipNotes will keep the order you selected them.
You can long-press on images to copy them to your clipboard or photo library.
This is a new option "Change Note Icon" in the note's context menu.
Added a new setting to disable text formatting in new notes by default.
You can read the complete change log here.
Thank You
Thank you very much for reading! I hope you enjoy these new features and improvements. If you do, please consider a review on the App Store (iOS / Mac). Other people read them to see if the app is worth downloading. Thank you! ❤️