Apple has just released iOS 16, the next version of the iPhone operating system. I'm happy to announce that SnipNotes supports many of iOS 16's new features right on day one. Here is an overview of what's new in SnipNotes for iOS 16: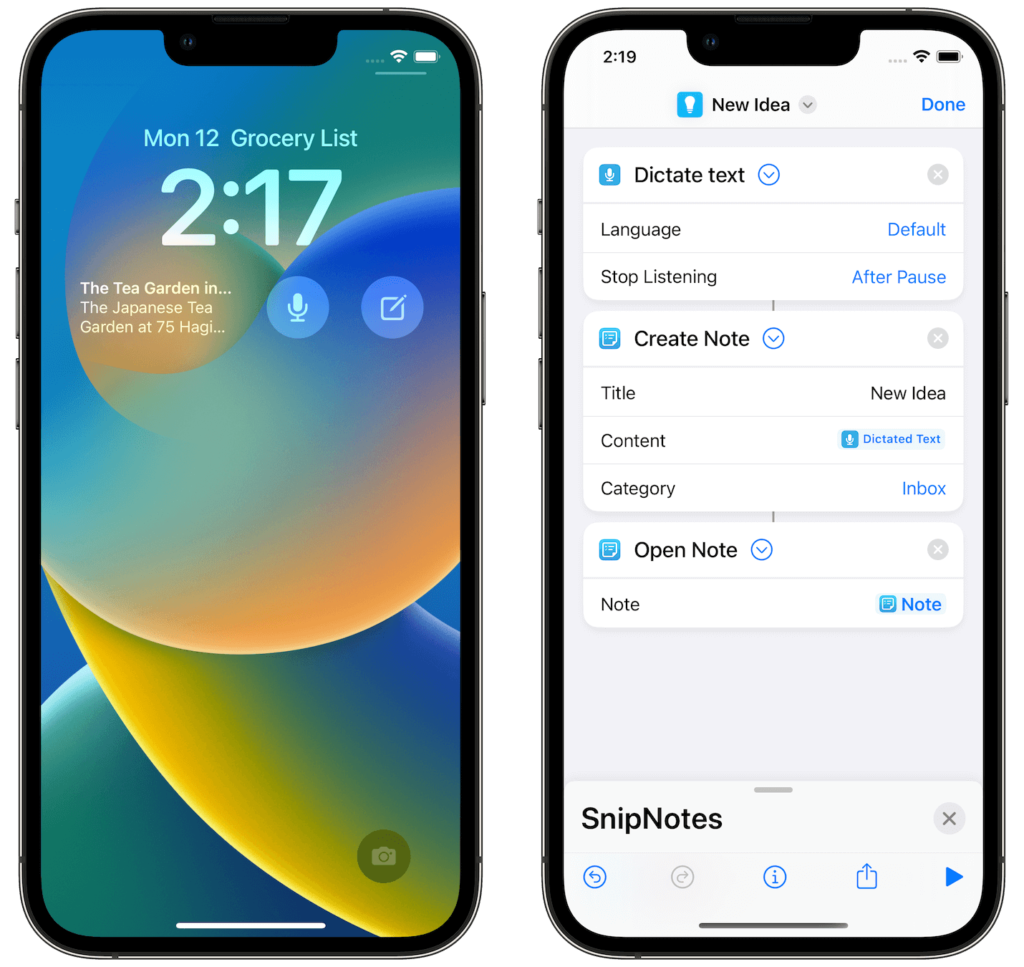 Lock Screen Widgets
You can pin notes onto your lock screen for quick access. Tap on a note to open it in SnipNotes.
You can also add shortcuts to your lock screen, similar to the existing home screen widgets. This allows you to quickly create a new note, start dictating text, and much more.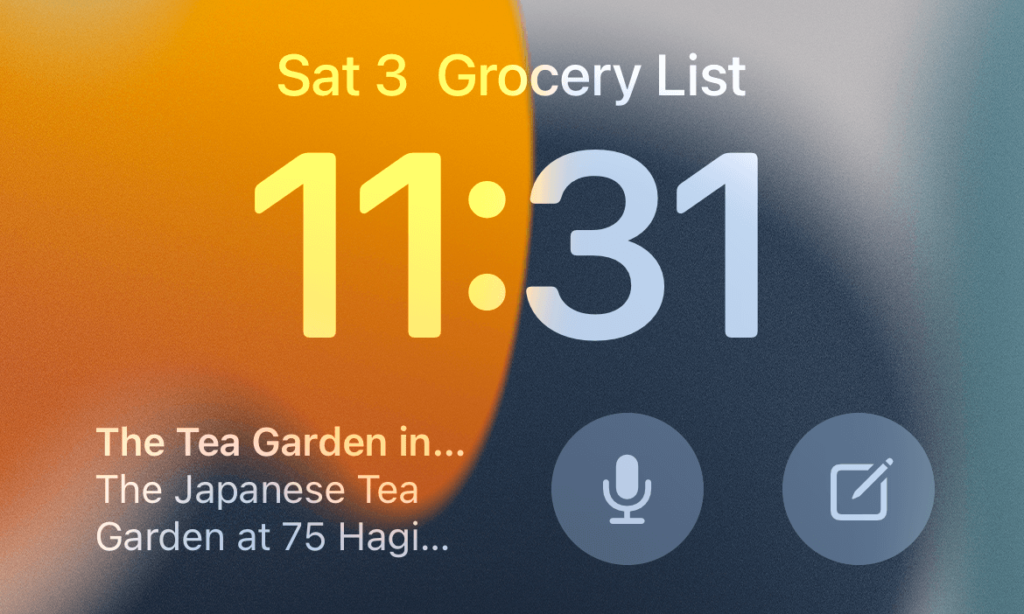 App Shortcuts
SnipNotes provides rich integration with the Shortcuts app. You can create or open notes and categories, append text to notes and search for notes. These building blocks allow you to make new tools and integrate SnipNotes with other apps. For example, you could create a shortcut that starts a dictation and saves the transcribed text as a new note in a category of your choice. You can then invoke this shortcut from anywhere, e.g. your Apple Watch or a HomePod.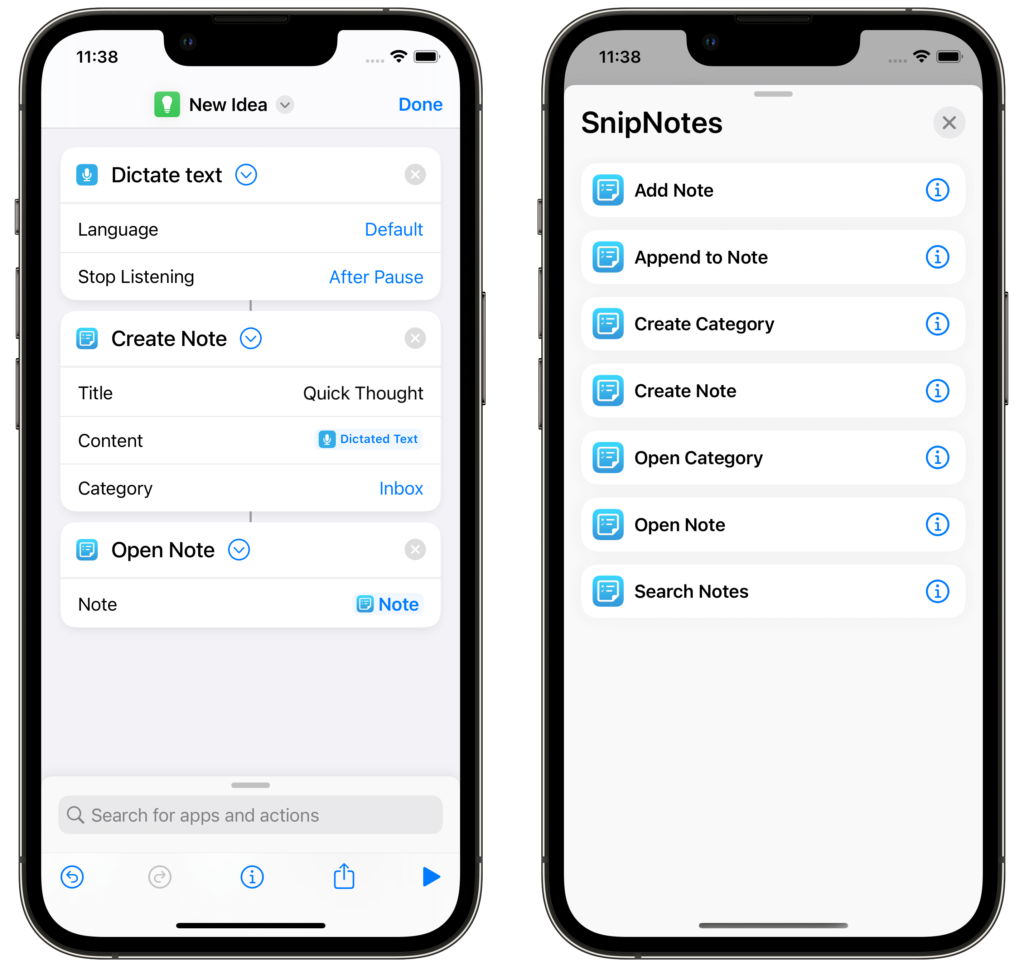 Barcode and QR-Code Scanner
SnipNotes already allows you to add images and scanned documents to your notes. With this new update, you will also be able to scan barcodes and QR codes and save the contained text into your note.
Search Suggestions
The search field will show suggestions while you type. You can tap on a suggestion to open the note directly.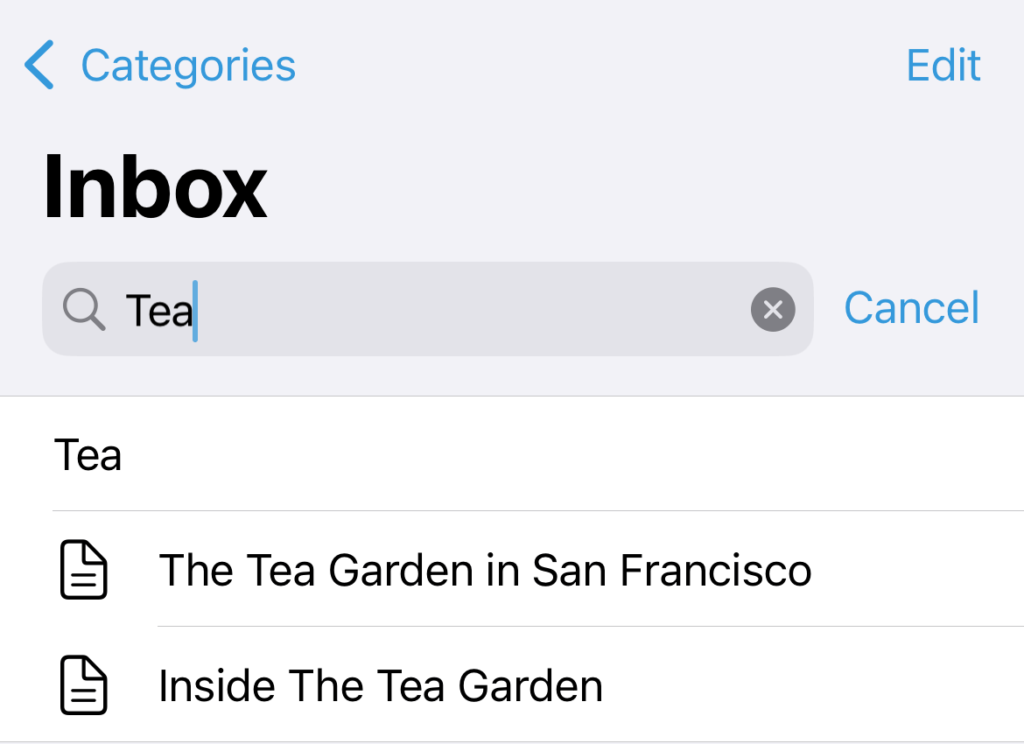 Find & Replace
You can find and replace text in your notes. Start editing a note and tap the three dots above the keyboard. SnipNotes will highlight matching text and you can use the arrow keys above the keyboard to jump between the results.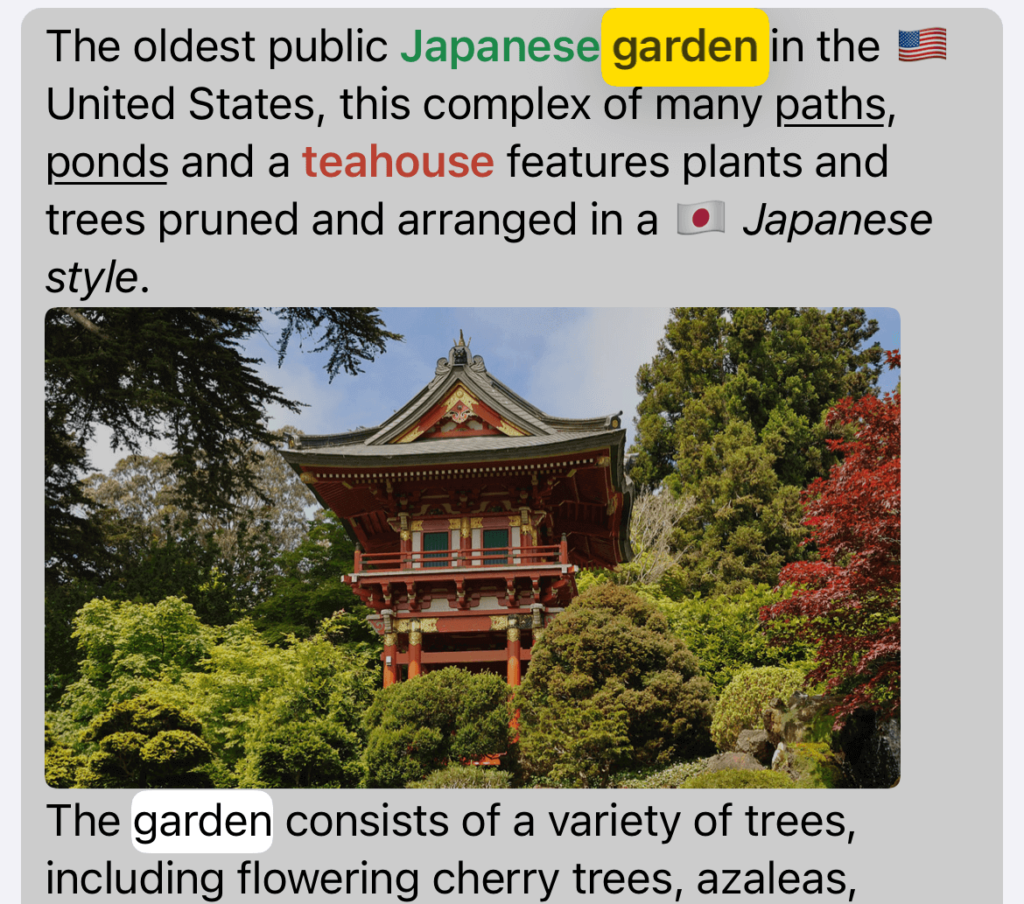 Thank You
Thank you very much for reading! I hope you enjoy these new features and improvements. If you do, please consider a review on the App Store (iOS/Mac). Other people read them to see if the app is worth downloading. Thank you! ❤️