The new SnipNotes update is coming closer and it's time to take a look at the new features included in this update. I've already talked about the new categories, today I will introduce you to the new trash and other useful improvements. You can already try out these new features for yourself, simply sign up for the beta.
Trash
Sometimes you delete a note by accident or realize your mistake at a later point in time. Starting with SnipNotes 2.1 all your deleted notes will be saved inside an integrated trash, which you can access via the categories menu. From there you can tap on a note and restore it or delete it permanently. It's that simple.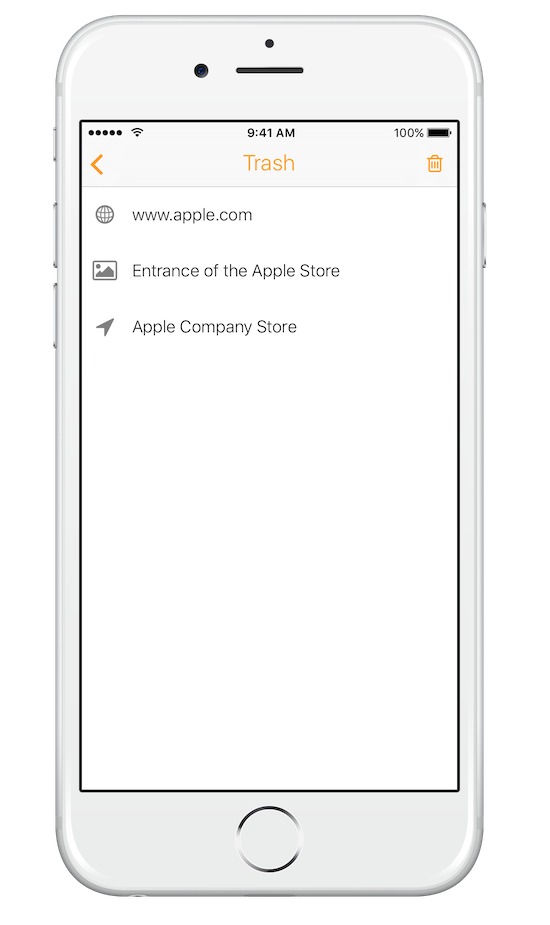 Notes inside the trash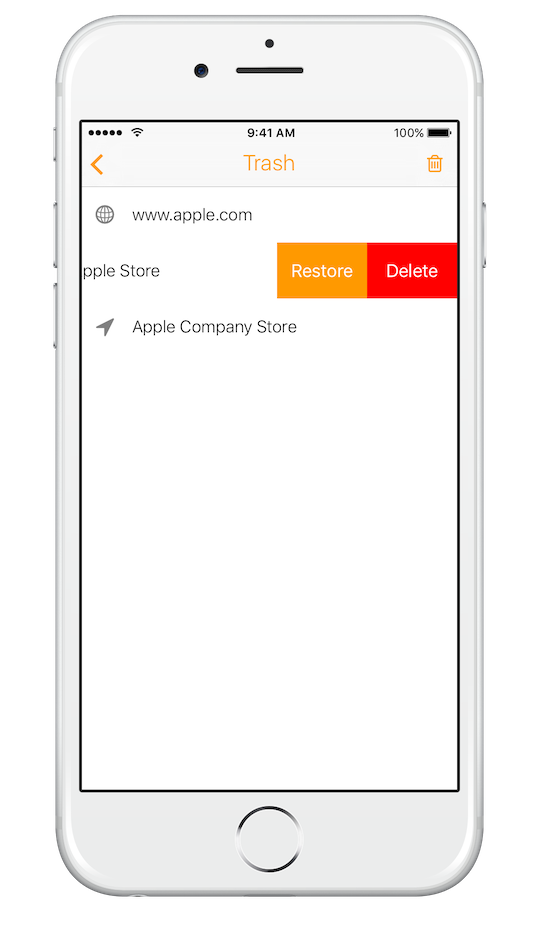 Restore or delete
To save your precious space, notes inside your trash will still be deleted from iCloud, your Apple Watch and the Spotlight search index. The trash is local only and won't be synchronized across your devices. When you restore a note from the trash, it will be re-uploaded to iCloud and synchronized with Apple Watch.
Modification date
Sometimes small changes can have a big impact.  In SnipNotes 2.1 notes will remember the last time you've edited them. That's cool because now you can sort your notes by modification date. As soon as you edit an old note and save, it will instantly move back to the top of your list. This new sorting behavior will be the default in the new update, but of course you can switch back to the old sorting by creation date.
Other notable improvements
When creating a category each symbol will propose a name for the category, which you can accept or override
The category picker now closes automatically as soon as you select a category
The delete button in the lower left corner can now also delete all notes of the currently active category
There is a new button for clearing all active filters at once
Sign up for the beta test to try these features today. Thanks for reading!