I'm excited to release another big SnipNotes update for iPhone, iPad, Mac and Apple Watch. This update is all about making your work with SnipNotes more efficient and enjoyable. You can download these updates on their respective App Store starting today.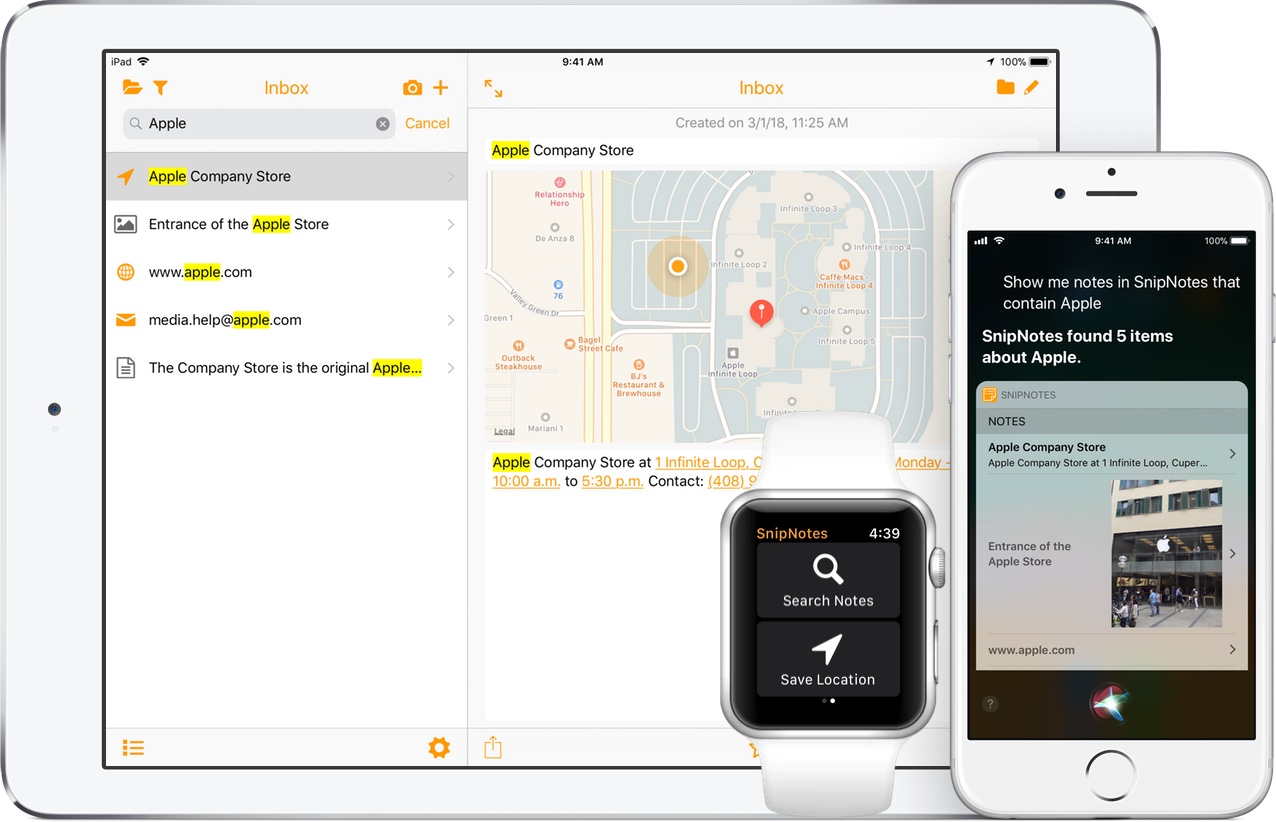 Let's take a closer look at what's new:
Enhanced search
SnipNotes already offers a quick and convenient search functionality on iPhone, iPad, and Mac. However, when you store lots of notes or large notes, the list of search results can quickly become overwhelming. SnipNotes will now highlight search results both in the list of notes and inside notes. This way you should find what you're looking for much faster.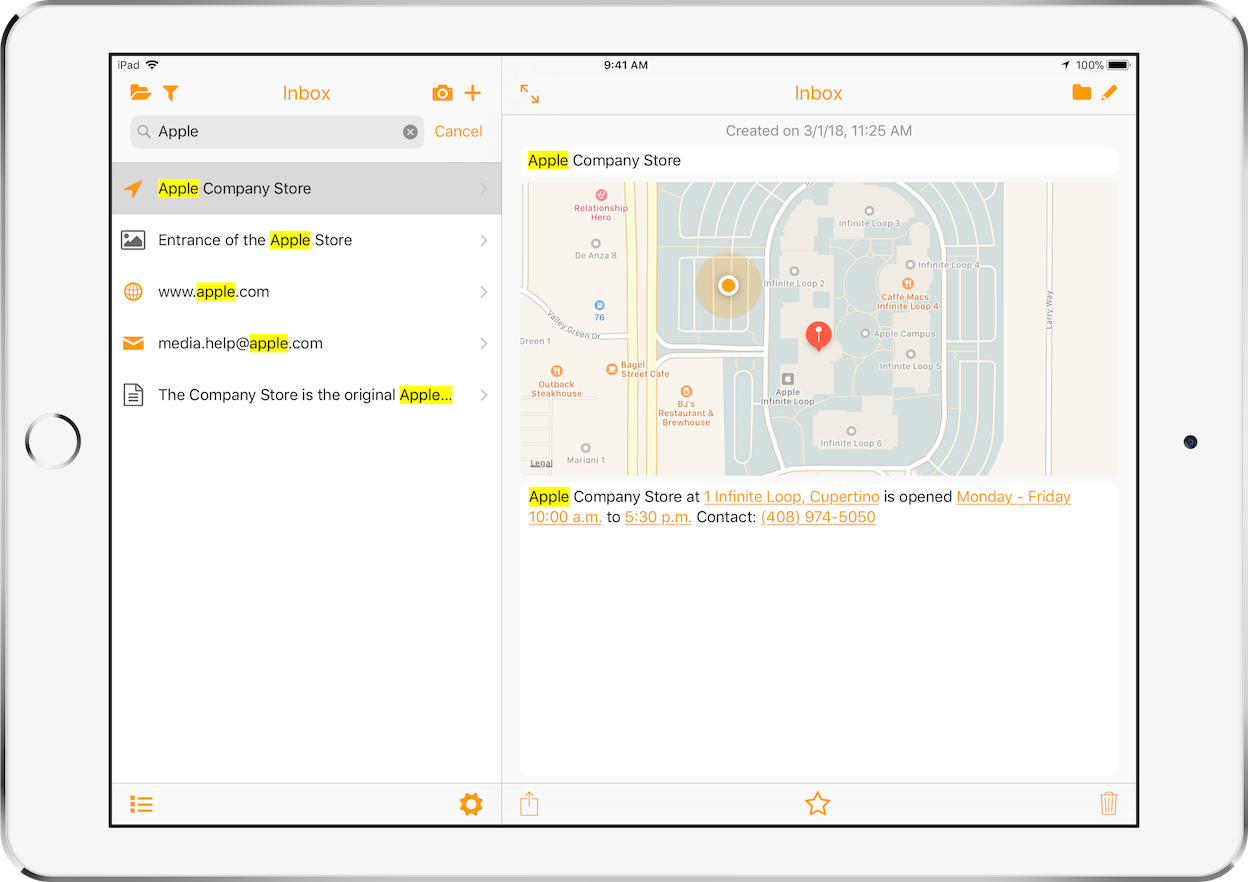 Additionally, the search feature is now available on Apple Watch too. You can dictate or scribble a search query and results will also be highlighted.
Siri for SnipNotes (iPhone, iPad, and Apple Watch)
You can now control SnipNotes with Siri on your iPhone, iPad and Apple Watch! This allows you to create new notes on the go with your voice, add text to existing notes and search for notes. Here are some example phrases to get you started:
Create a note called shopping list in SnipNotes saying tomatoes and cucumbers
Create a note in SnipNotes saying buy milk and cheese in shopping category
Append milk to my note called shopping list in SnipNotes
Show me notes I created last week in SnipNotes
Show me notes in SnipNotes that contain the word "buy"
There is also a new help article available on this topic.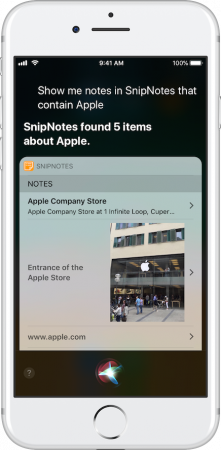 Drag and Drop
SnipNotes on iPad now supports the new drag and drop functionality of iOS 11. You can add text, images, and URLs to SnipNotes by dragging them from another app into the list of notes. This also works vice versa, you can drag any note(s) into another app.
On iPad and iPhone, you can also use Drag and Drop to merge multiple notes, move them into another category or delete them.
On the Mac, you can now drag text and images into the app to create new notes. And you can drag notes from the list into other apps.
Improved Safari integration
You can use the share sheet in Safari to create a new note that contains a link to the current webpage. SnipNotes will now also save the website's title as well as any text you have selected beforehand.
All the little things
This update also includes a number of smaller, but very useful improvements. These include:
iPhone and iPad
You can now edit notes by tapping directly into the text. No need to press the pencil button first anymore
Added a new section "Troubleshooting" to the settings menu. From here you can reset the synchronization with iCloud and Apple Watch
Apple Watch
You can now configure which categories are synchronized with Apple Watch directly in the settings menu
The complication will now show the configured action with a little icon (dictate a new note, save location etc.)
Mac
You can click on images to open them in Preview
There are new settings available:

The number of notes in your inbox can be displayed on the dock icon
You can hide the main window on app launch. This is particularly useful in combination with the "Launch SnipNotes automatically on login" functionality
Exporting notes as text files is now an option and disabled by default
Thanks for reading this far! If you have any questions or feedback, please feel free to leave a comment or get in touch with me.