After almost three months of development and six beta releases, SnipNotes 2.3 is finally available on the App Store as of today! This update is quite huge, it contains several new features, many improvements as well as bug fixes. Let's take a look.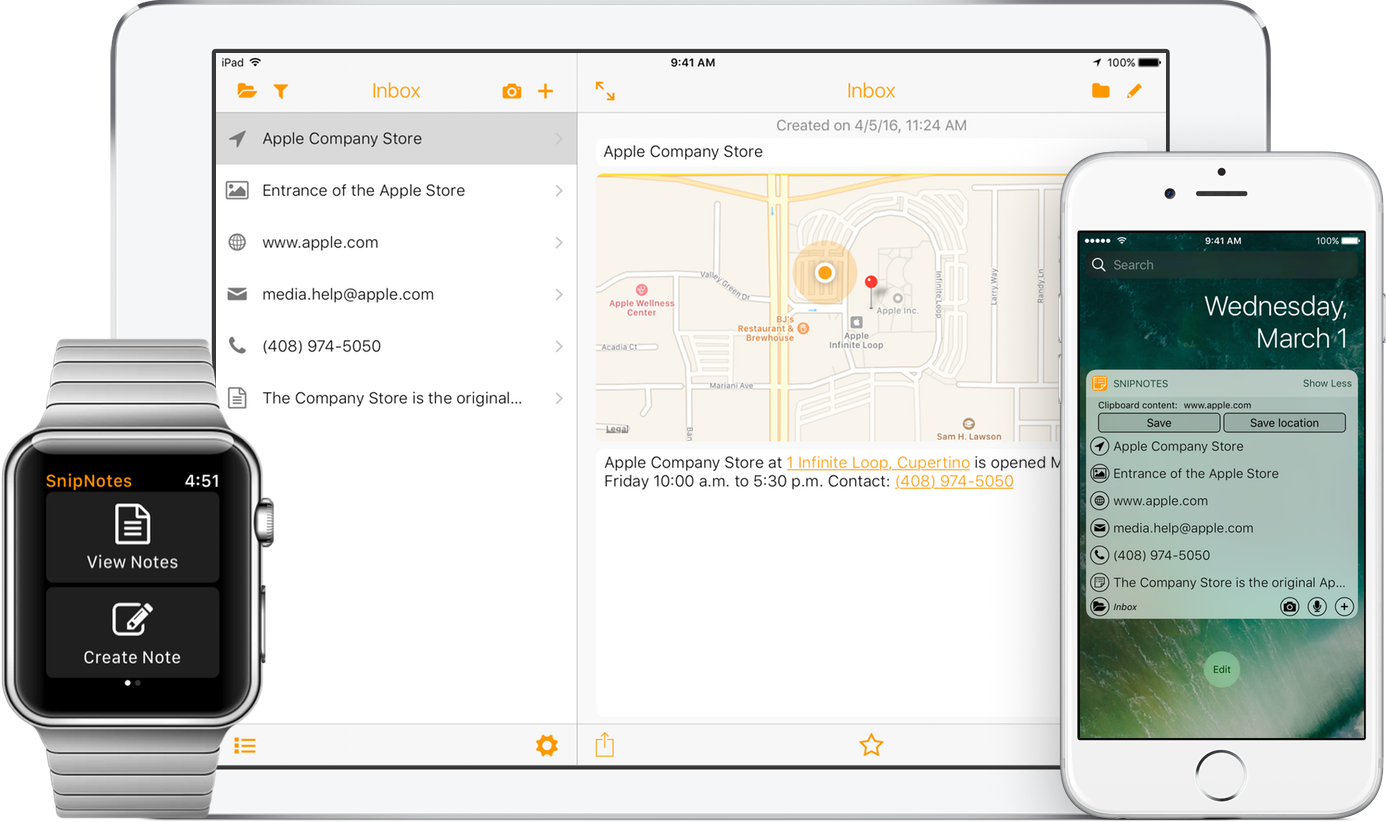 Categories, done right
Categories were introduced in SnipNotes 2.1 as a way to help you with organizing your notes. But until now they were only built on top of the existing view, which shows you all your notes in one big list. The app always launched with this old view and categories weren't available in extensions like the today widget and the watch app. All of this changes with this update:
SnipNotes now offers an inbox, which collects all your newly created notes and stores them until you assign them to a category
You can now also switch between categories inside the widget. The active category is automatically synchronized with the main app
You can synchronize individual categories with your Apple Watch
The app does remember your selected category upon exit and restores it on launch
Each category now shows the number of contained notes
I think with these changes, categories will become truly useful and an essential part of your daily workflow.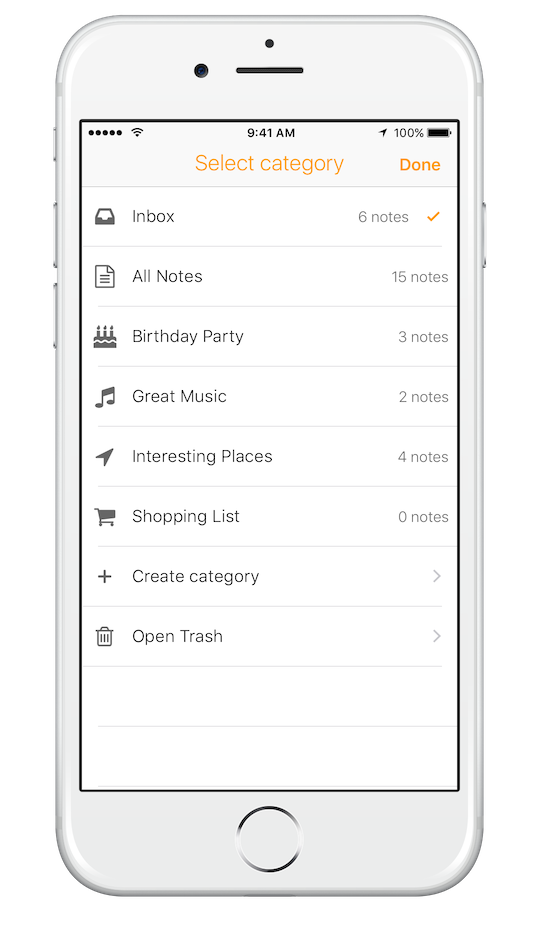 Multiple selection
SnipNotes now allows you to select multiple notes and perform the following actions:
Assign them to category
Merge them together
Share/export them to another app
Move them into trash
This should save you many taps and swipes in the long run. 😉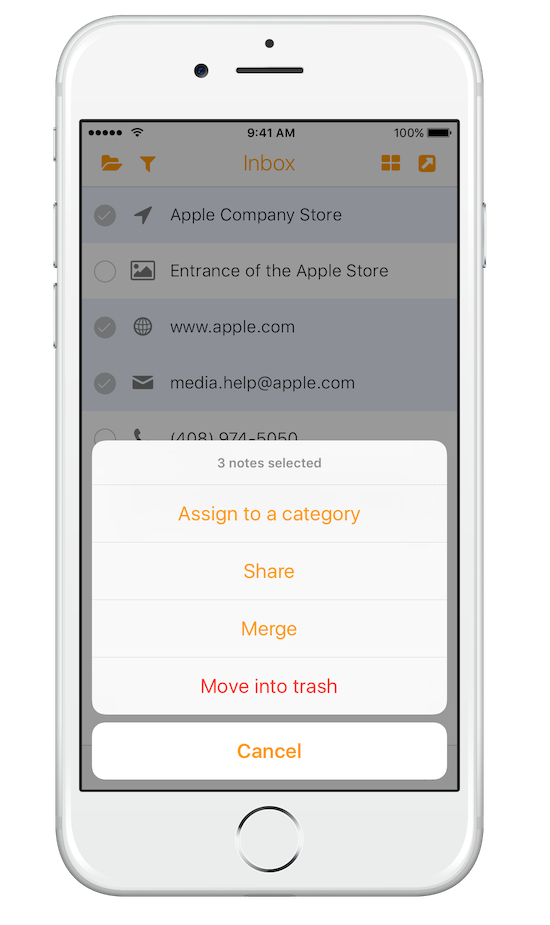 A new Watch app
The app for Apple Watch has been updated for watchOS 3, redesigned and offers several new features:
You can synchronize individual categories with your Apple Watch
Scribble input is now available for supported languages (English and Chinese)
Open a note and hard press on the screen to append or replace text
You can swipe between notes in a category
Images can now be viewed in fullscreen
The synchronization of individual categories should also improve the overall performance of the watch app.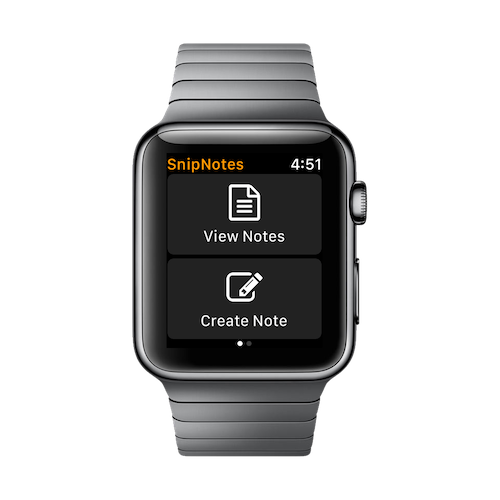 And even more
You can undo merge and delete operations by shaking your device
Tapping on images will now open a fullscreen preview
iCloud synchronization does now automatically update your notes when you make changes on another device. This does even work while SnipNotes runs in the background
Have fun with this new update! If you have any questions, please post a comment, reach out on Twitter or use the contact form.
If you like SnipNotes, please help support future updates with a review on the App Store.