"TipNotes" is a new series on this blog with useful tips & tricks on how to get the most out of SnipNotes.
The sharing functionality of iOS is a great way to share text, images, locations and more from your current context with another app on your device. SnipNotes integrates with the sharing system and lets you quickly create new notes from within other apps. Let's walk through the steps and look at some interesting use cases.
Creating a new note from another app involves four easy steps:
Tap on the "Share" button in the other app to invoke its share sheet
Select the "SnipNotes" icon in the upper row of icons
(Optional) Append some text to your new note or select a different category
Tap on "Save"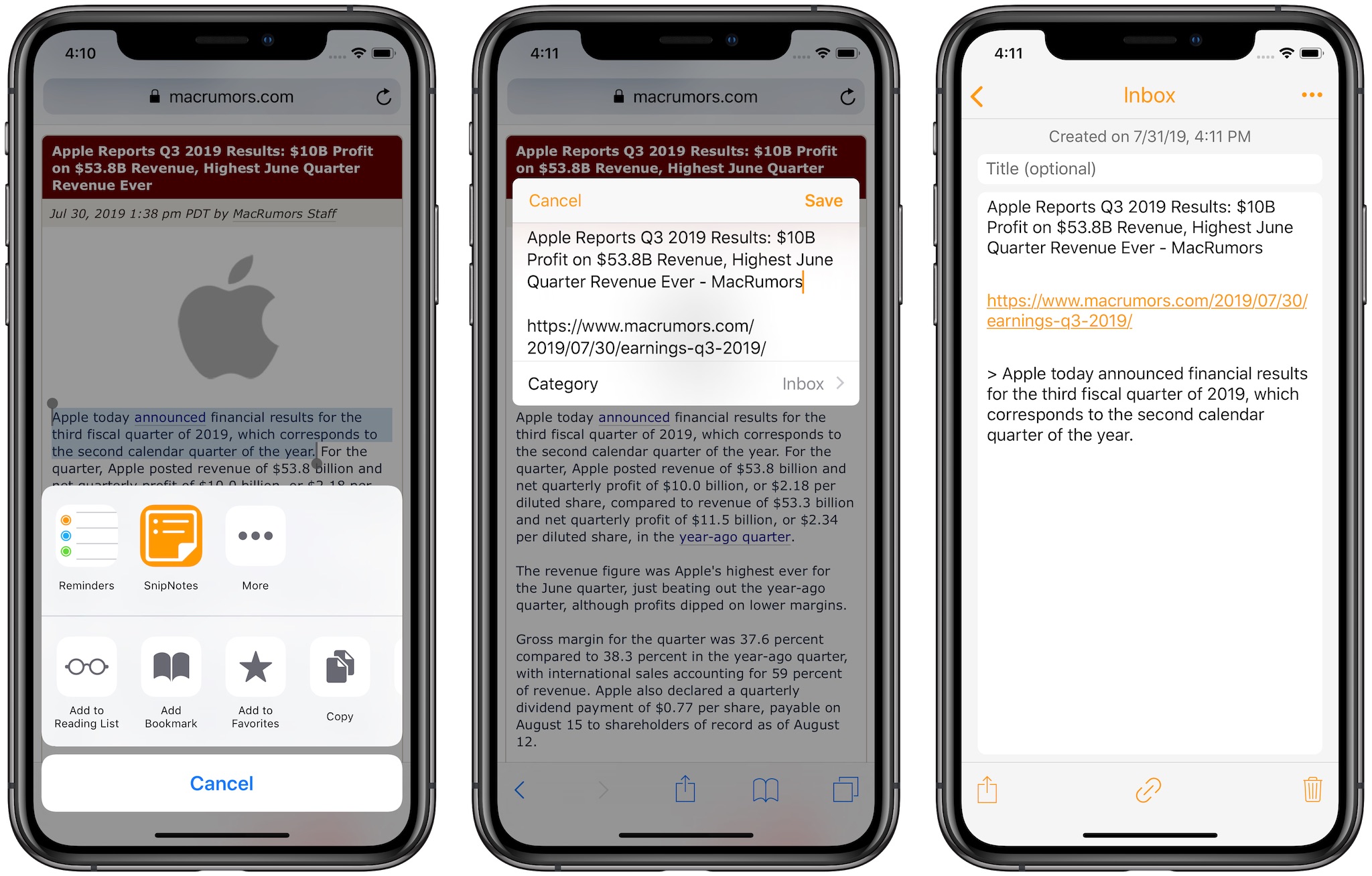 Tip: If you don't see the SnipNotes icon in step 2, scroll to the right edge of the icon row, tap on "More" and enable SnipNotes.
Save Websites from Safari
SnipNotes offers powerful integration with Safari. When you share a website with SnipNotes, your note will be prefilled with the following information:
The address (URL) of the website
The title of the website
Any text you have selected
Tip: Use the share button in the bottom toolbar, not the one inside the copy/paste menu. Otherwise your note will only contain the selected text.
Save Places from Apple Maps
SnipNotes can also be a great companion for saving interesting places from Apple Maps. Share a location with SnipNotes and your new note will contain:
The name of the selected location
The location's address
The corresponding GPS coordinates
SnipNotes will show you a map of the location inside your note. You can also tap on the address to quickly return to Apple Maps.